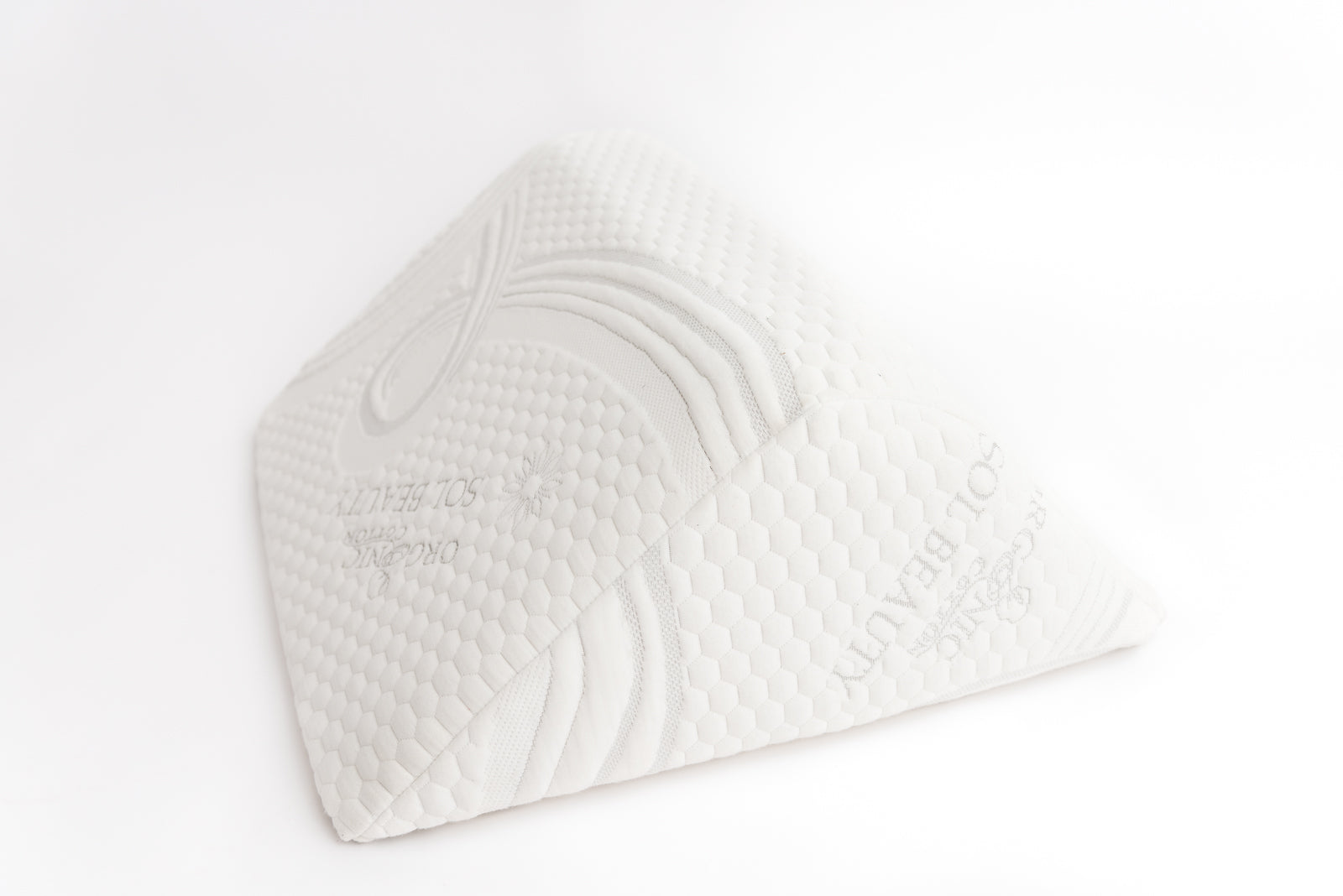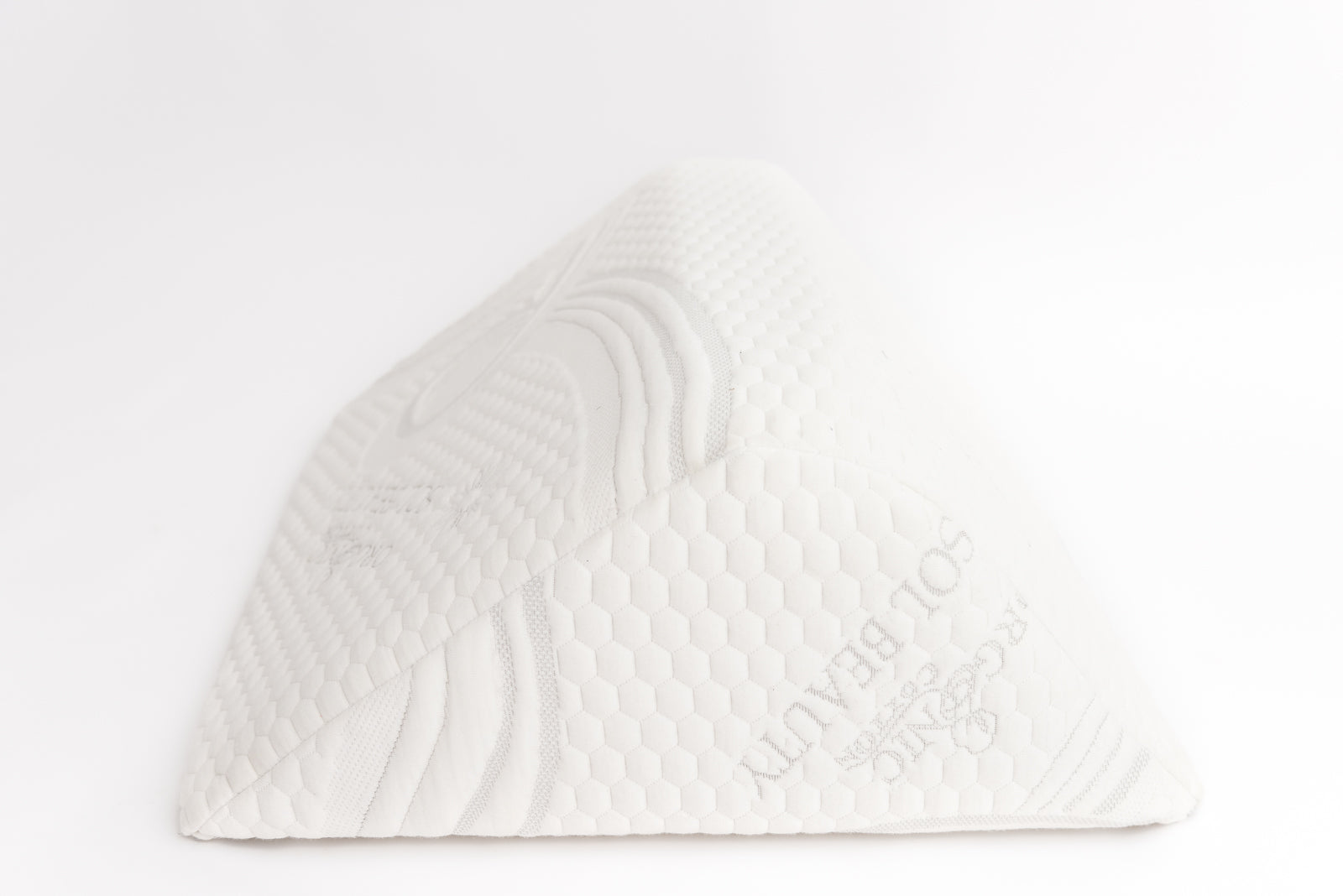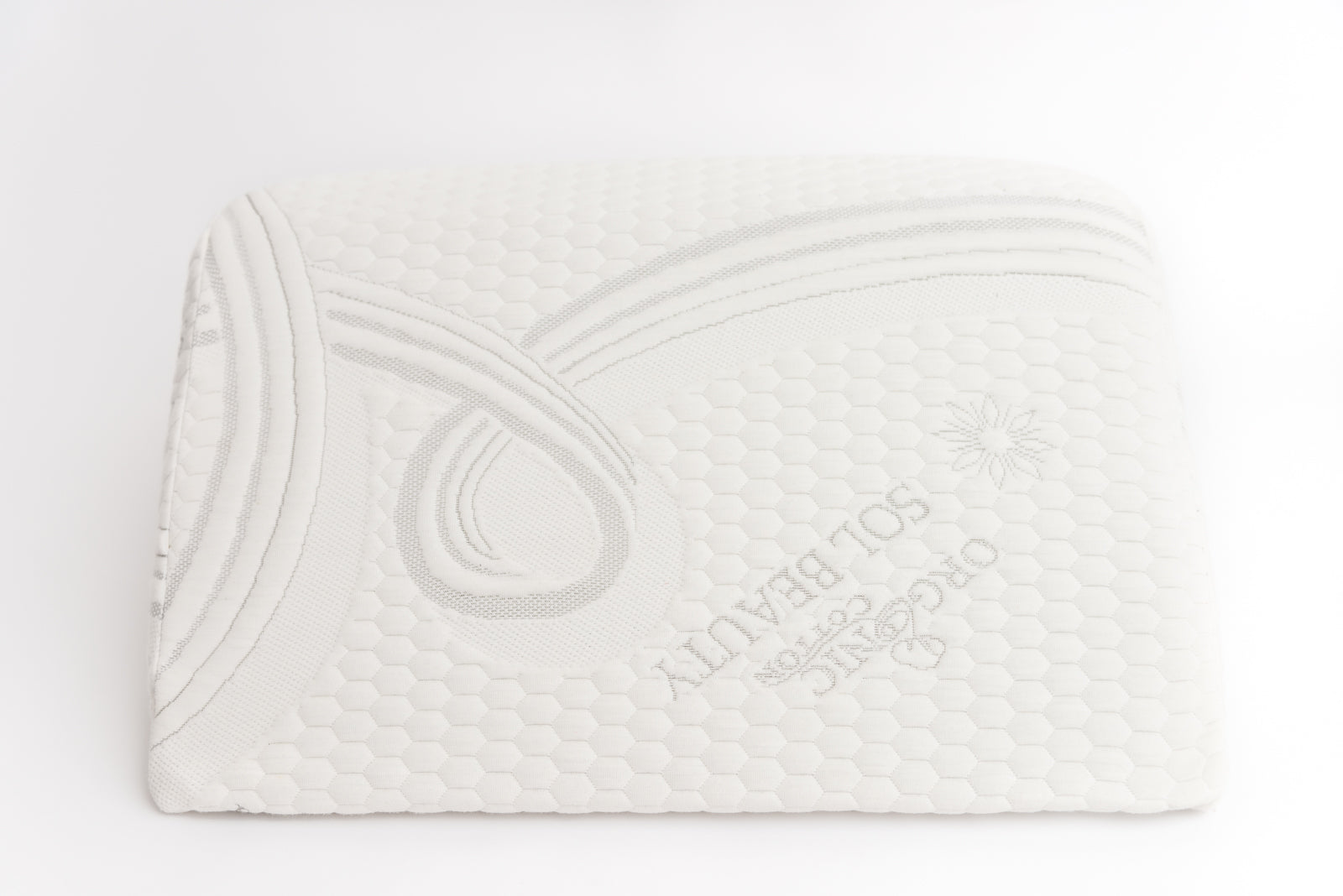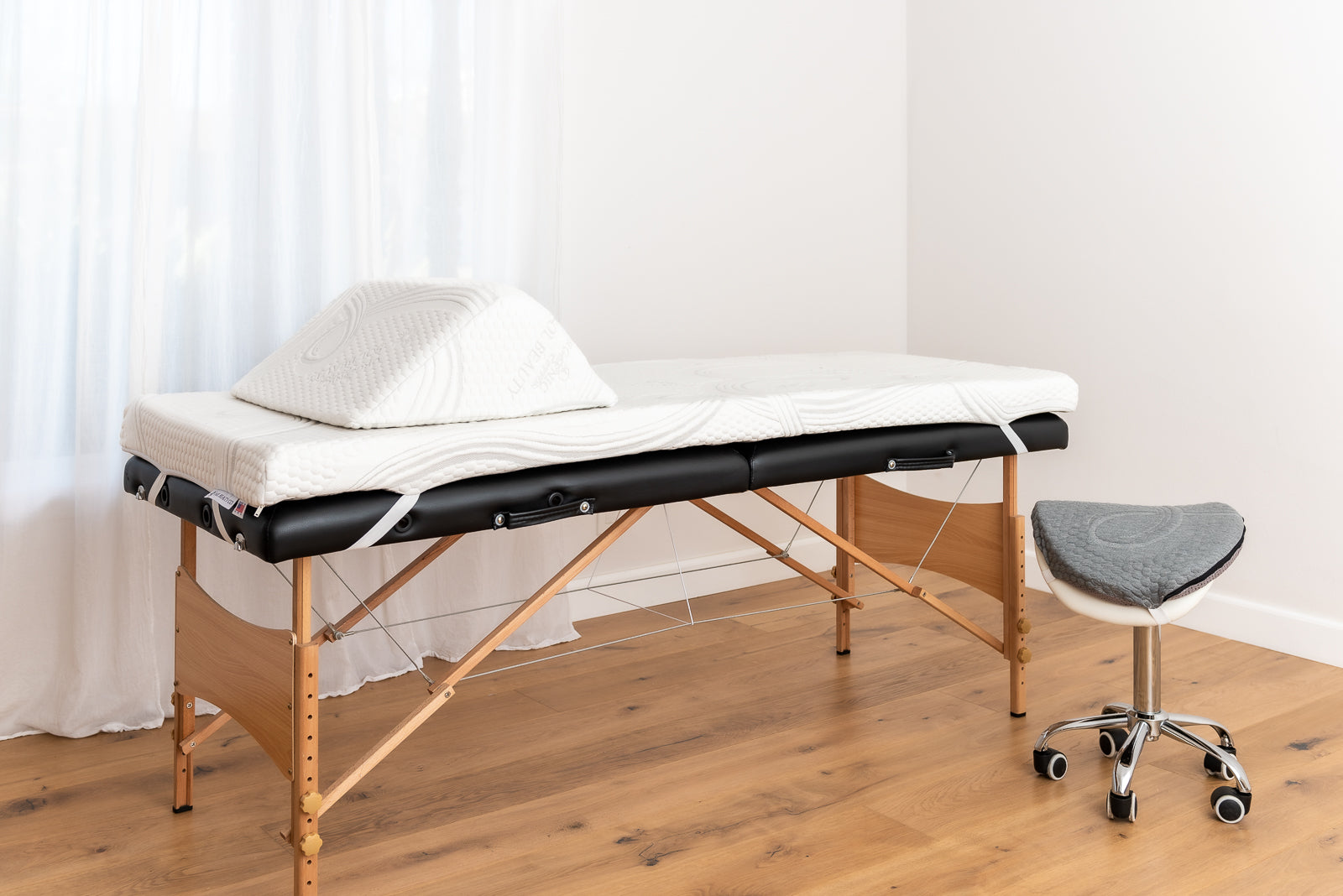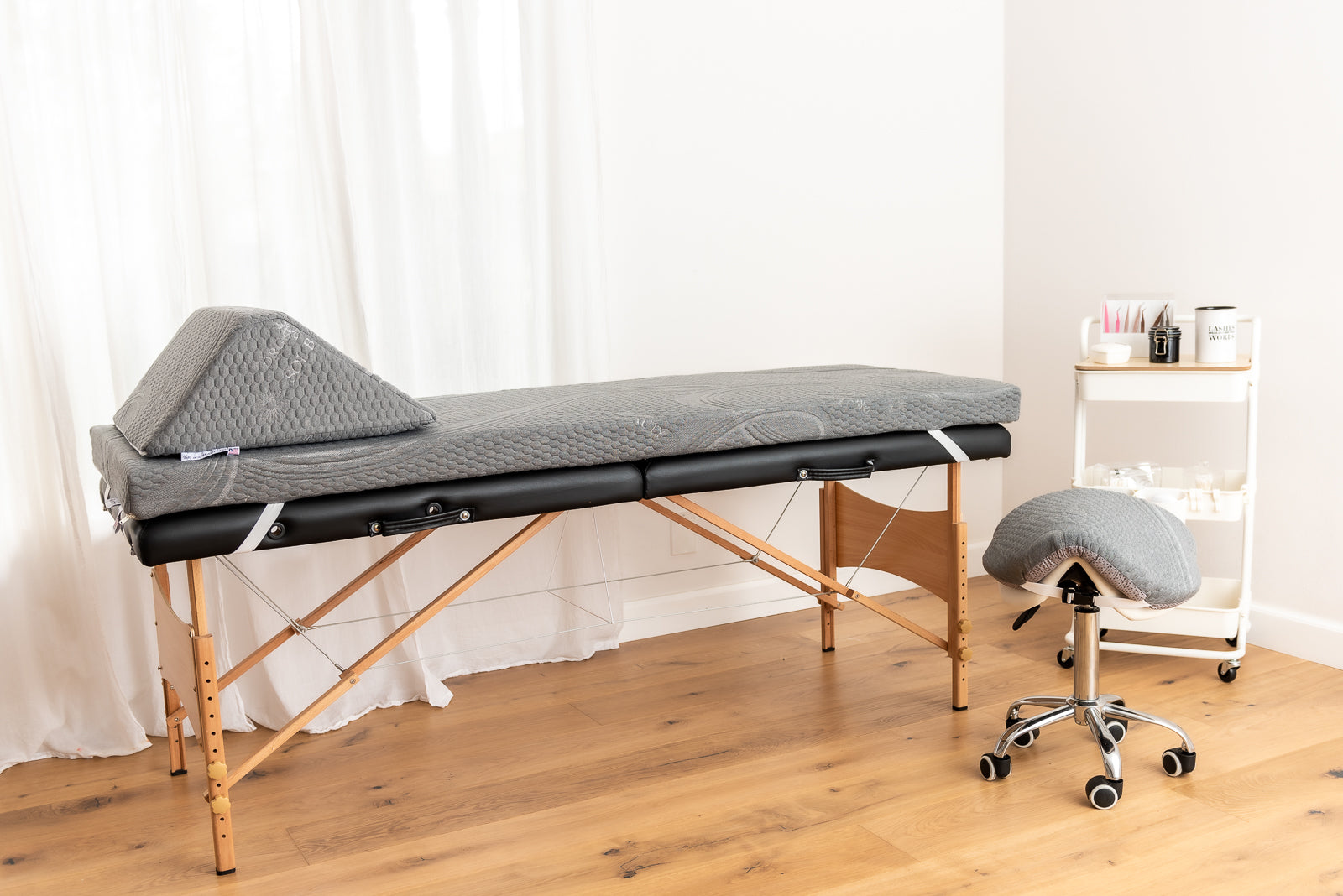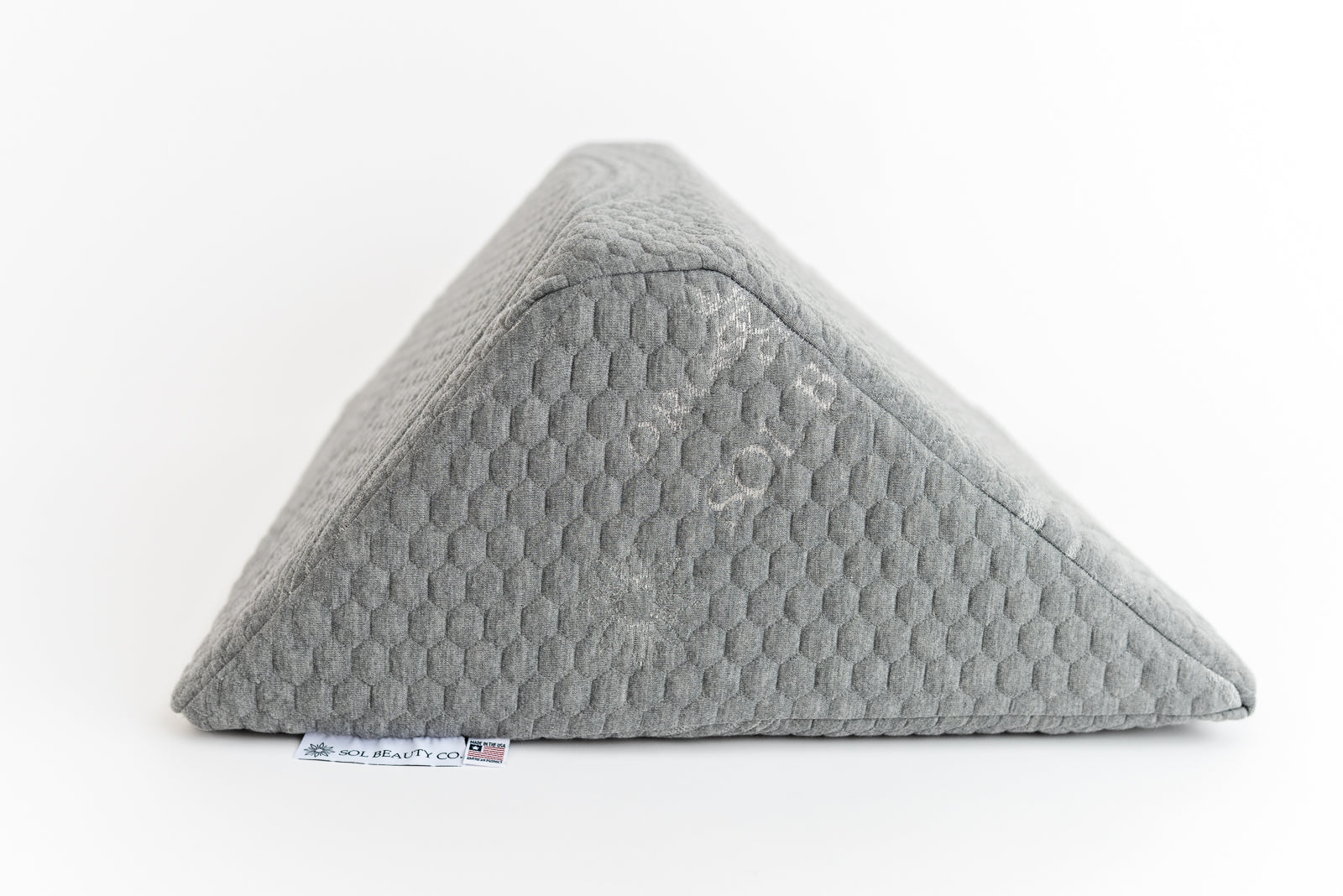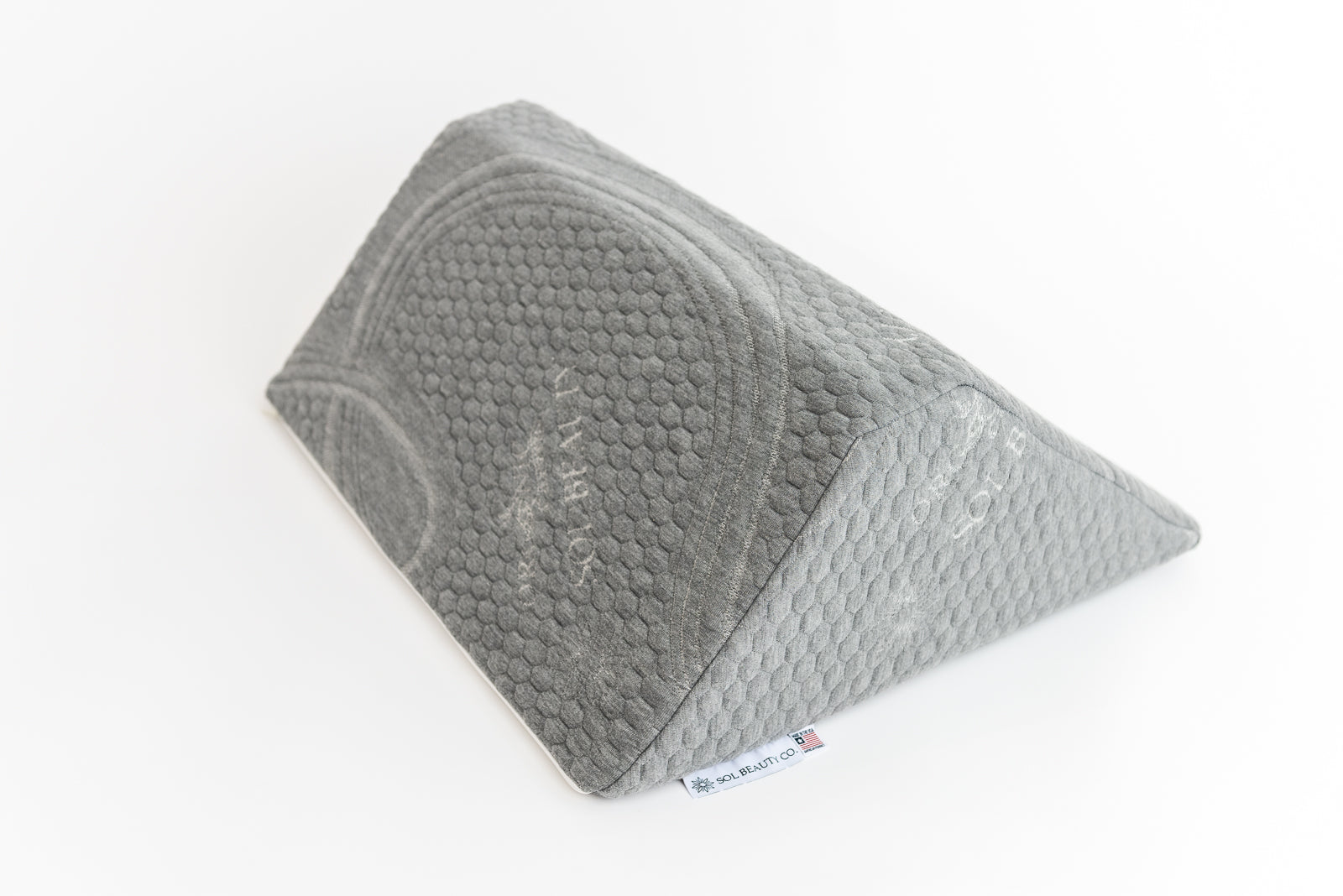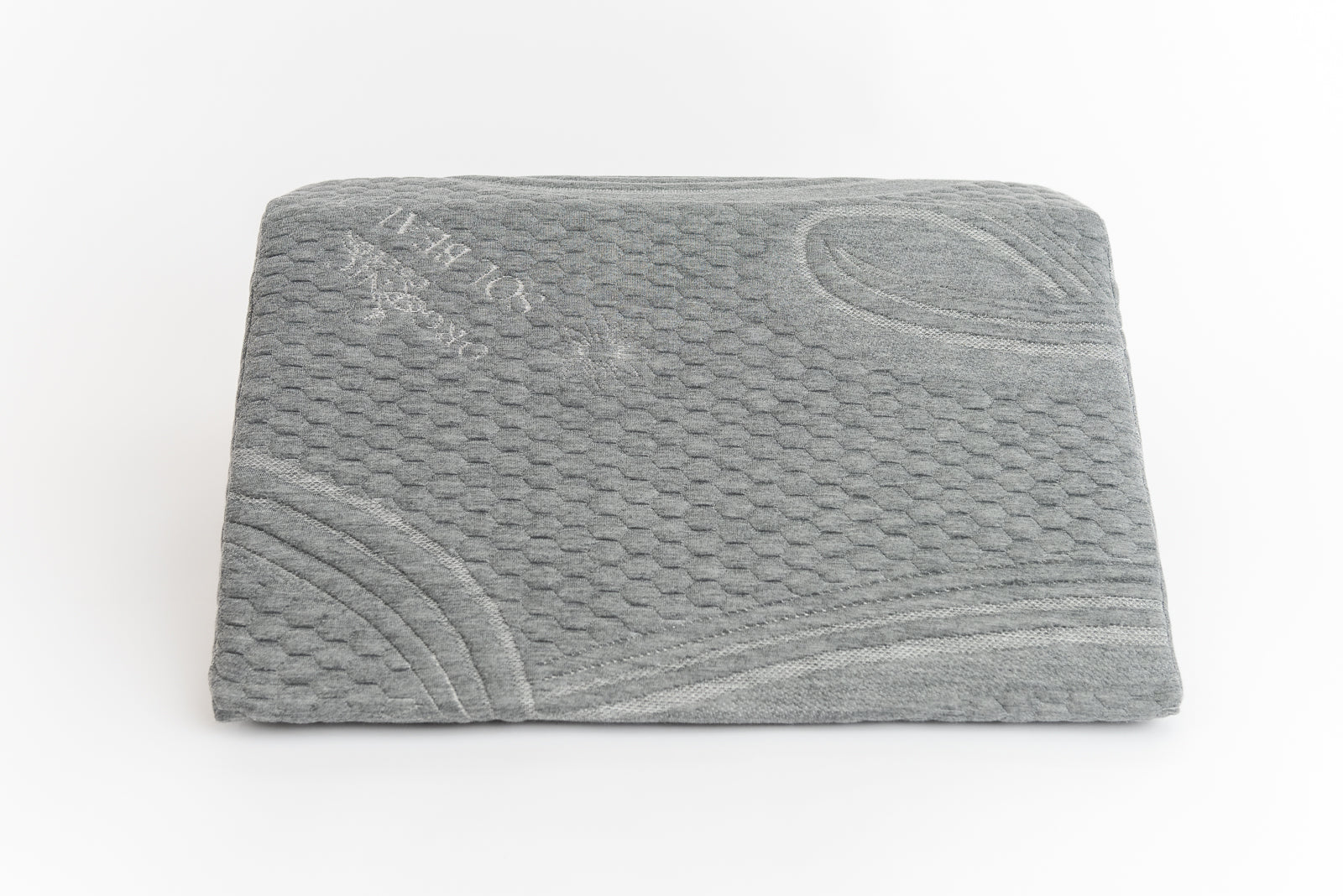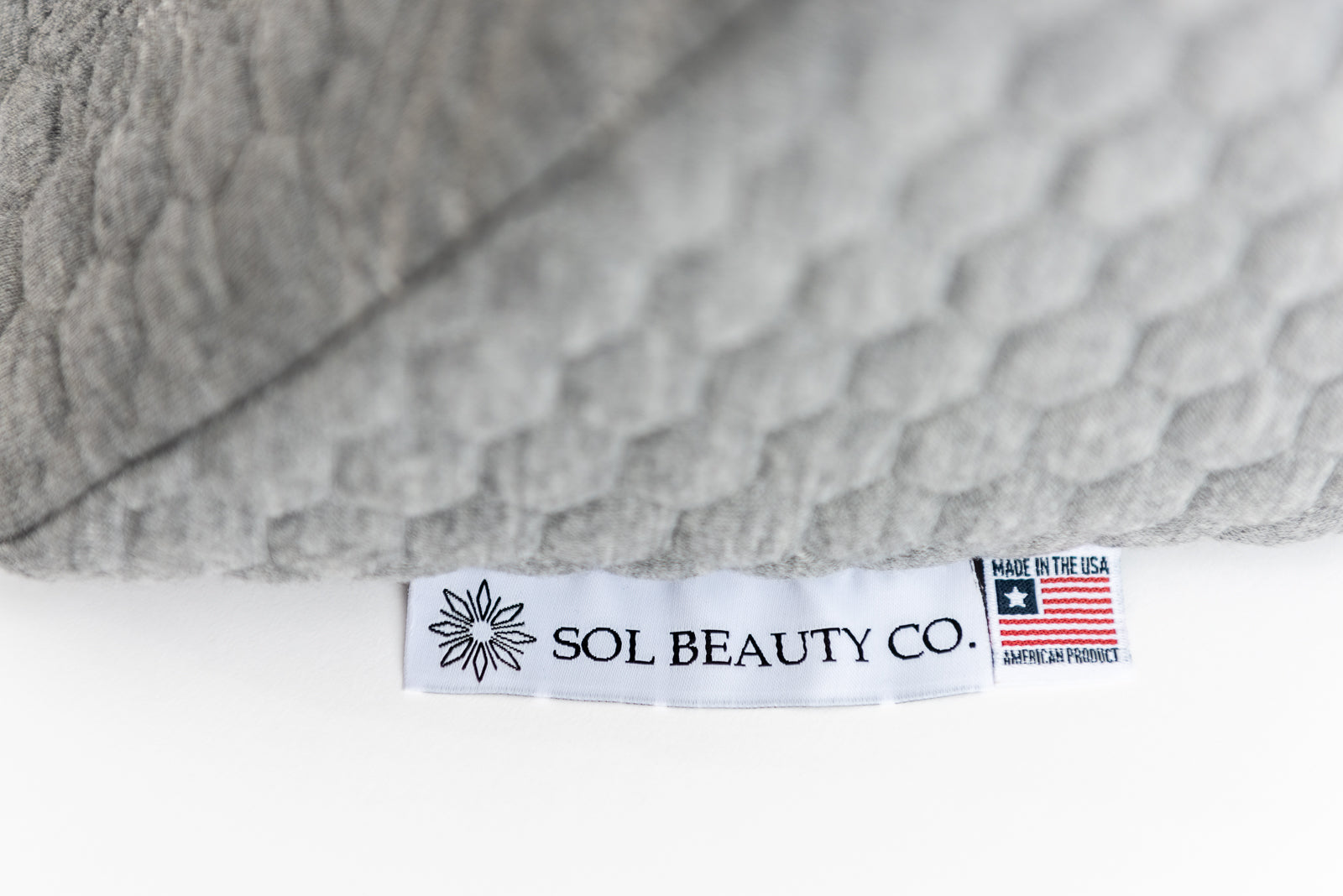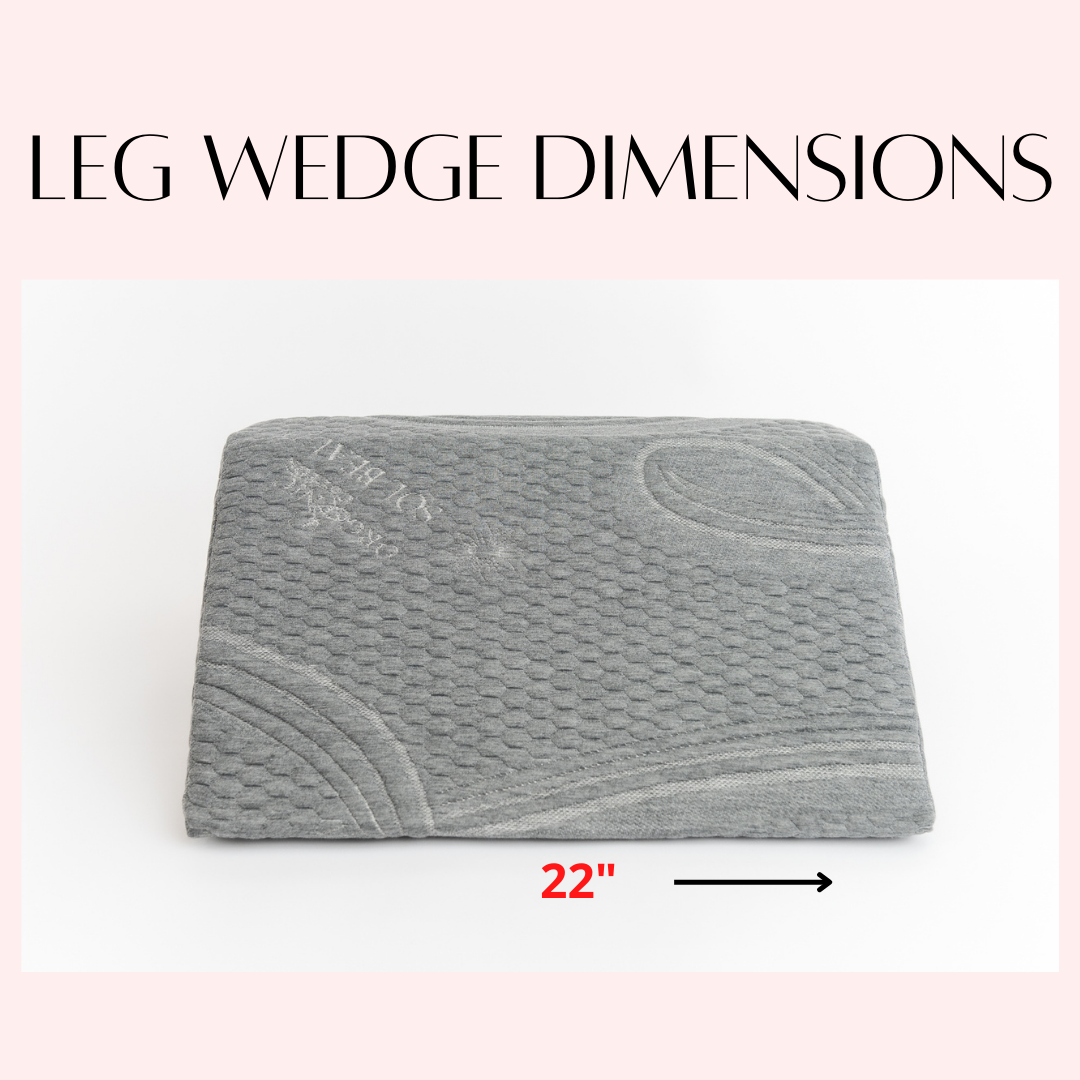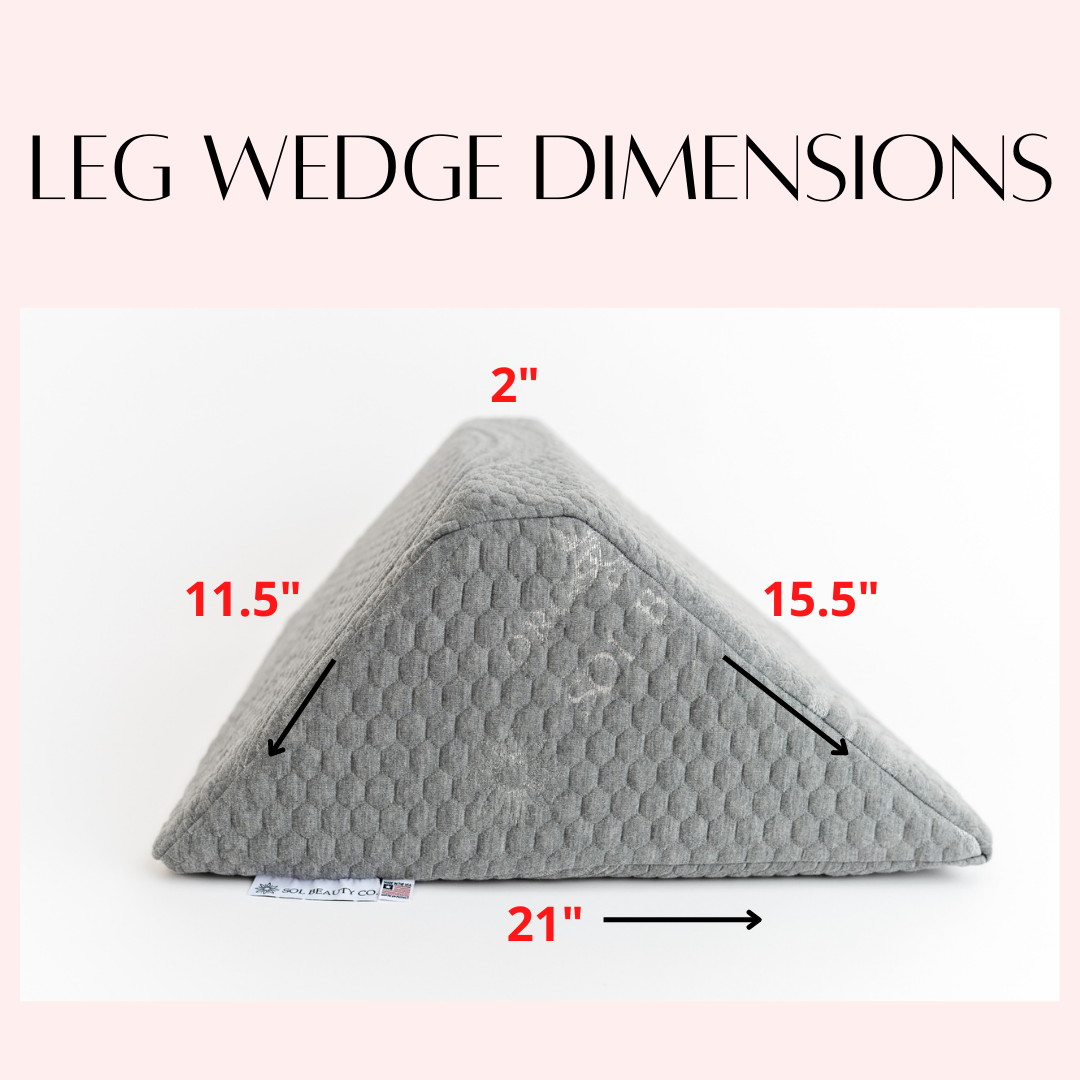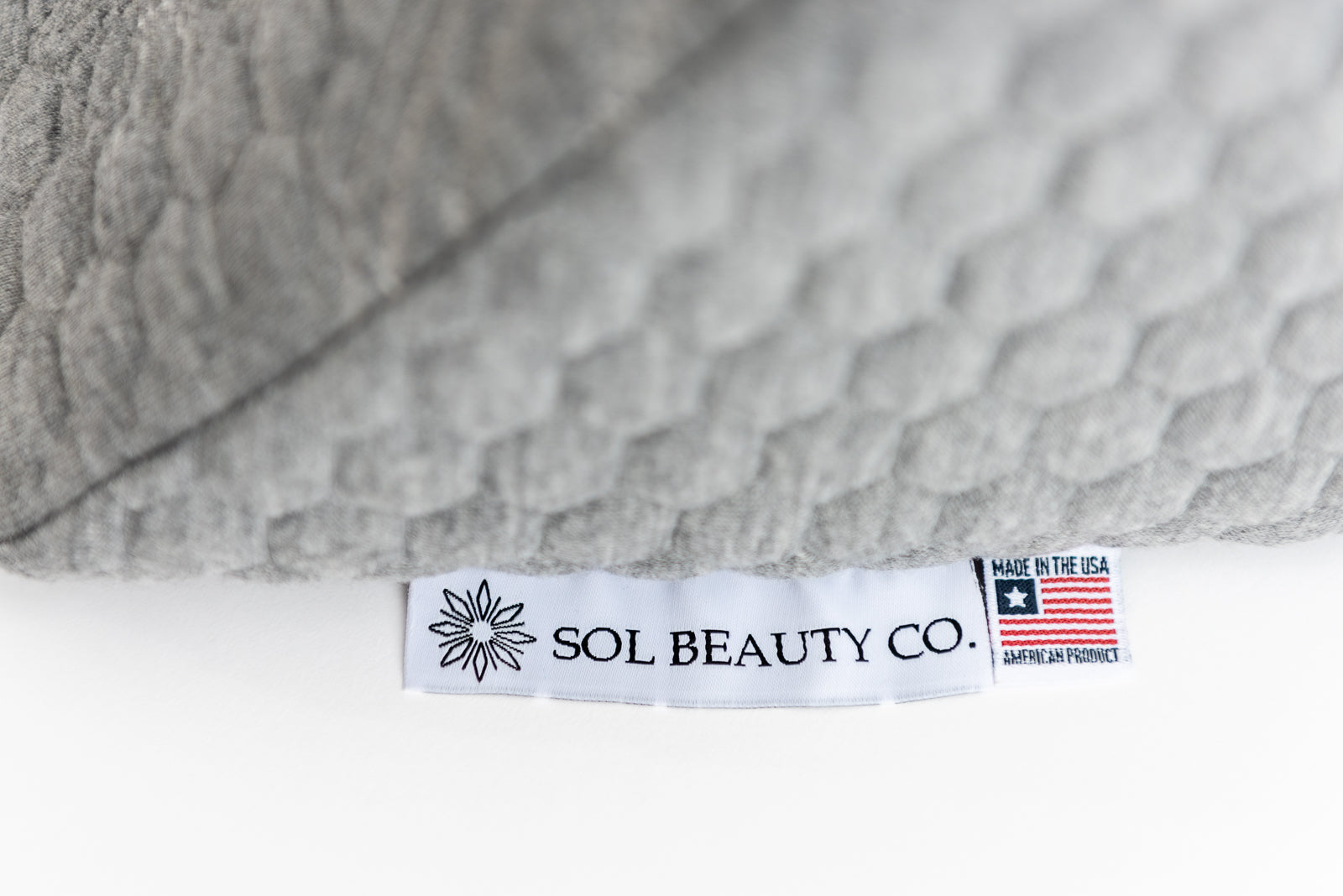 Leg Wedge
---
Just like its twin, Leg Rest, our uniquely shaped leg wedge was one of our first cushions in our range.
Our Leg Wedge:
rounded and designed specifically to elevate knees comfortably and supported in place
comes with our branded organic cotton cover
a sleek zip which allows the cotton cover to be removed and machine washed
Our Led Wedge is proudly made in the USA.
Why does this matter?
Supports the American economy 
Creates ethical manufacturing and working standards for our employees 
Guaranteed high quality of goods 
Faster delivery 
Better for the environment through lower carbon emissions