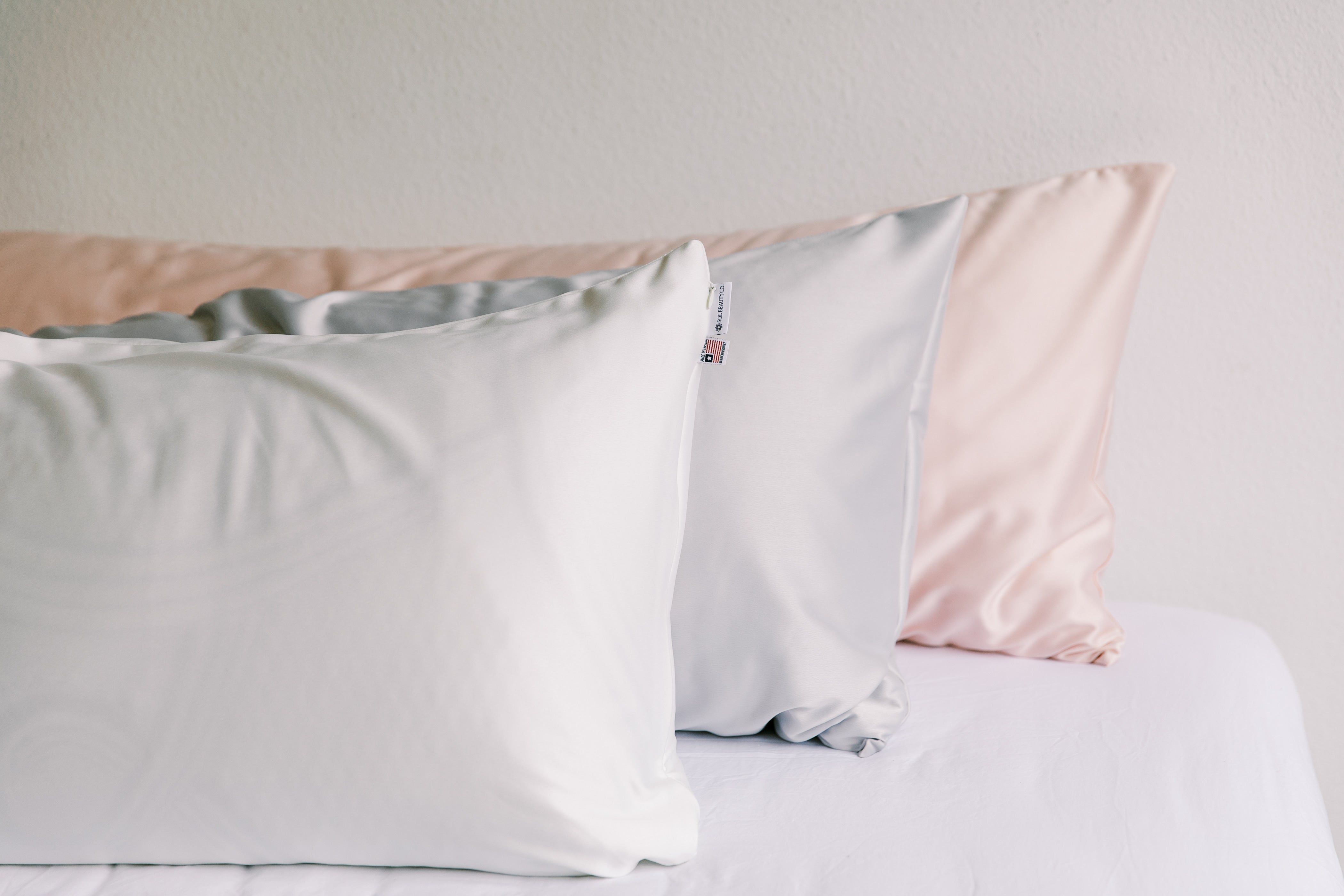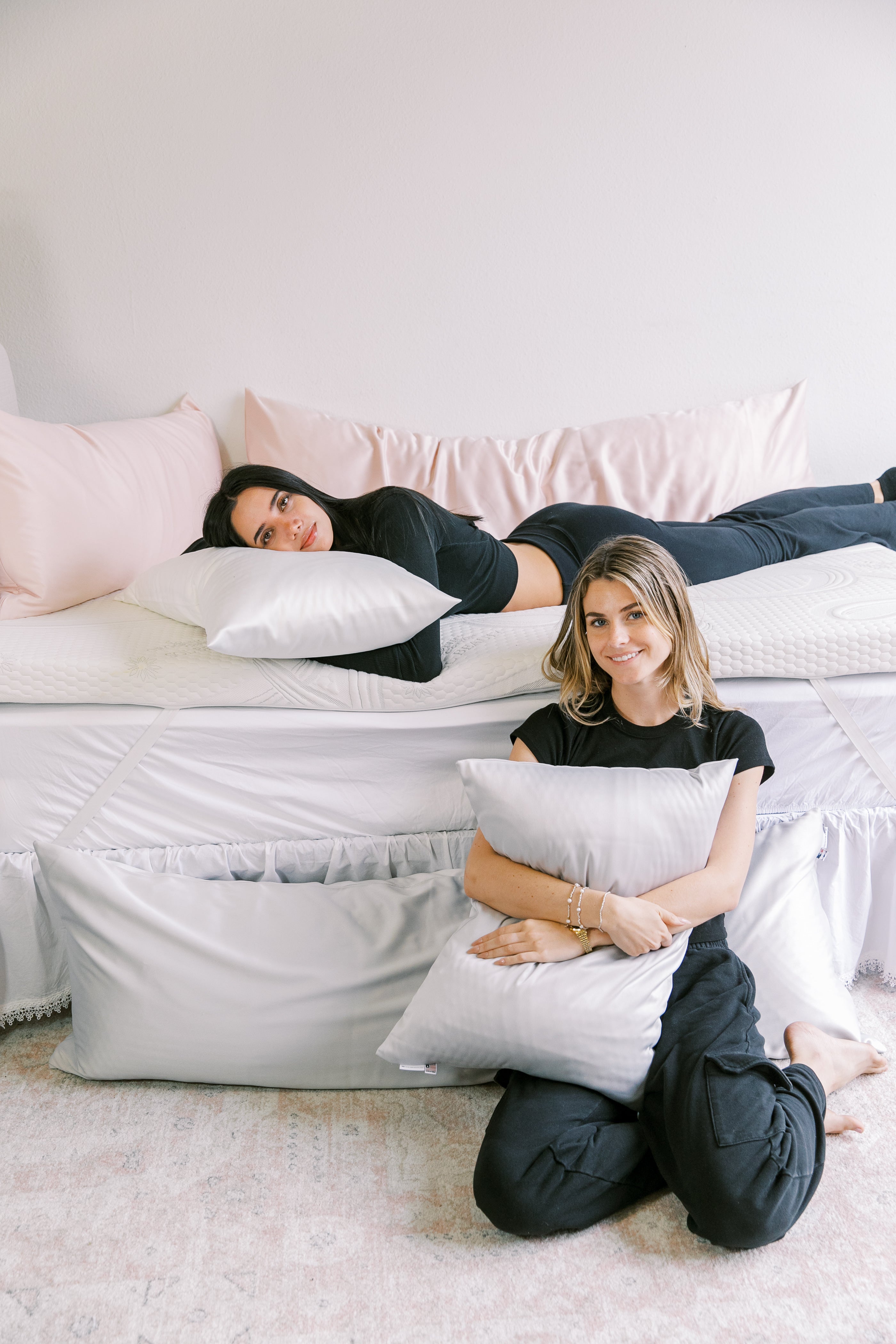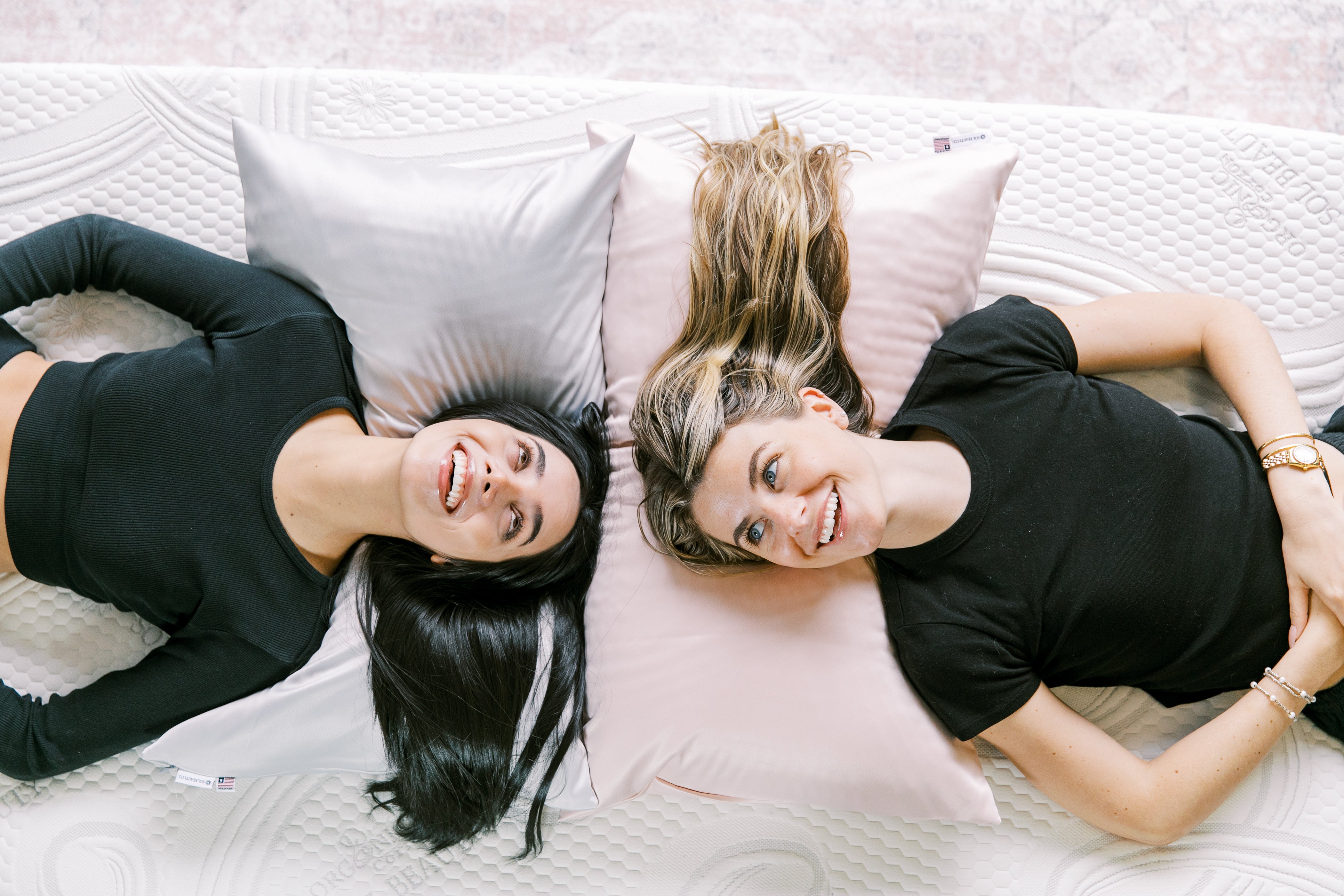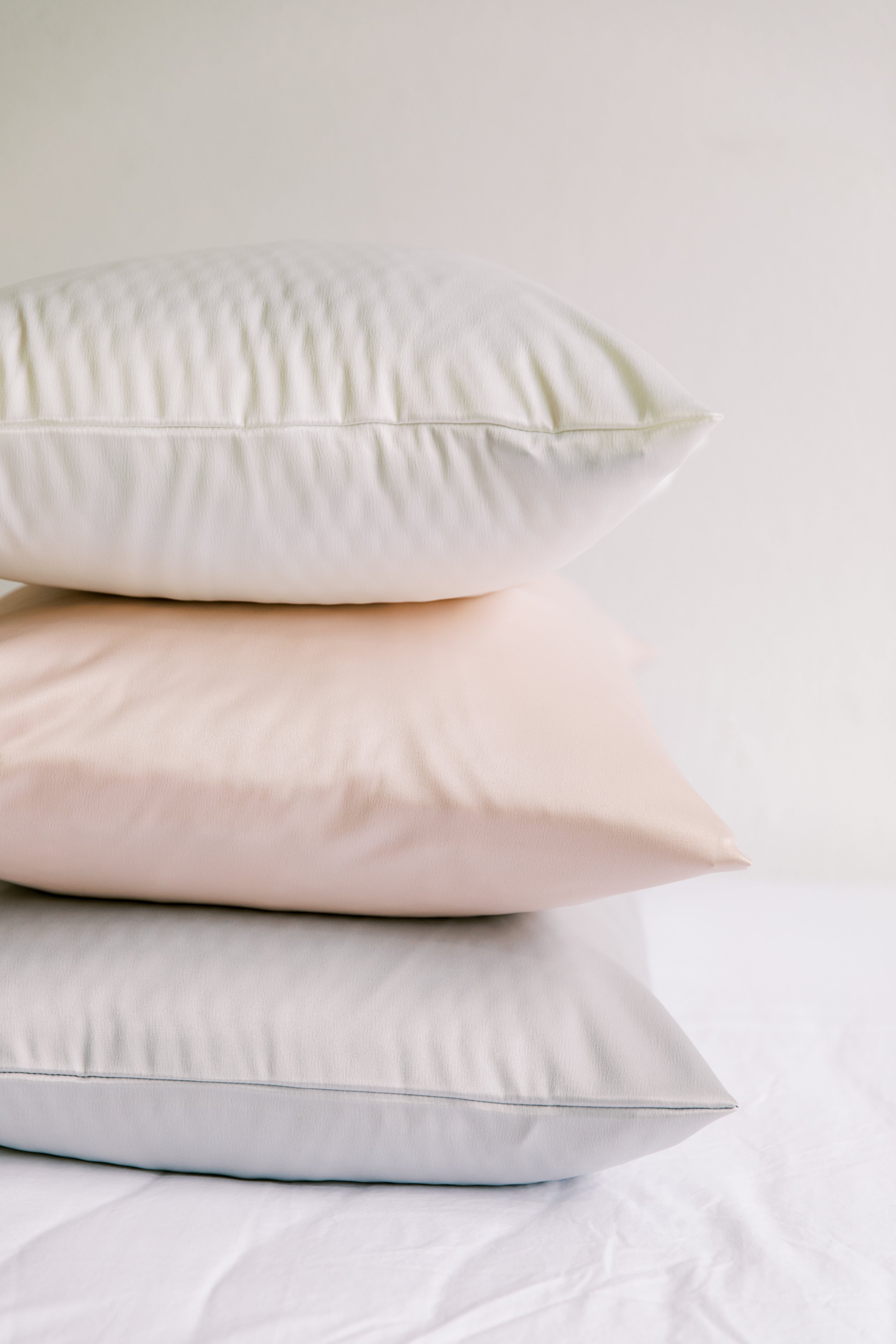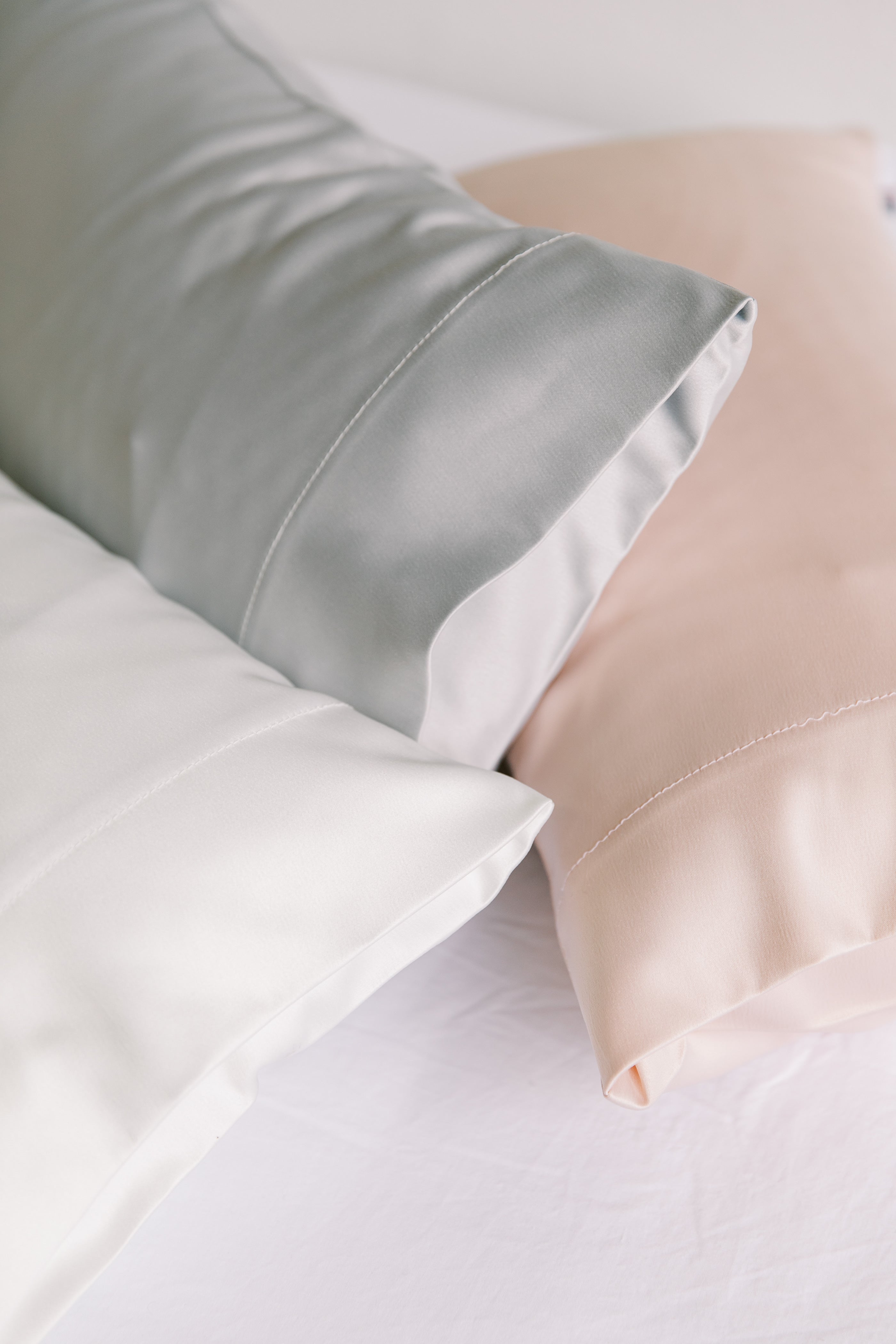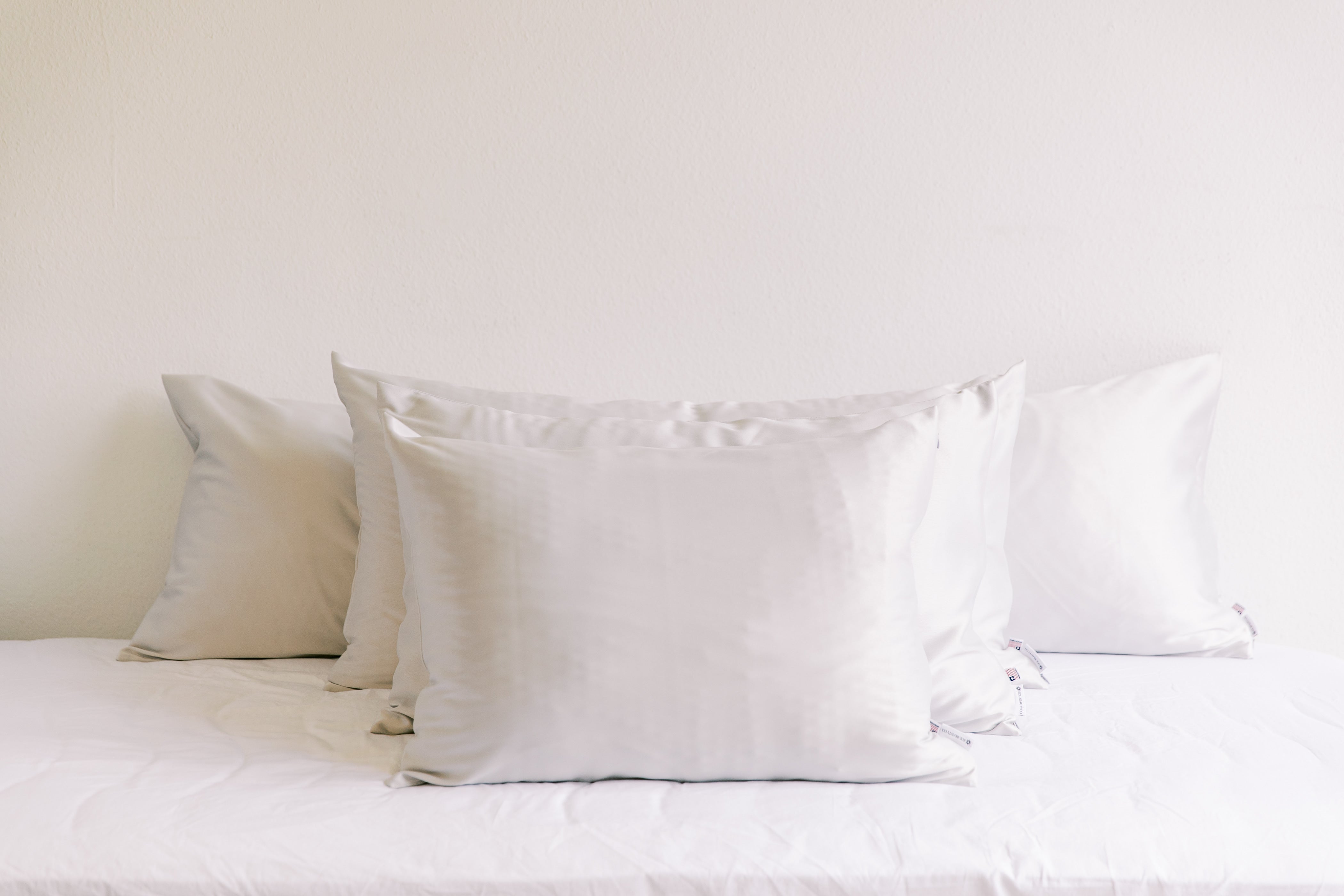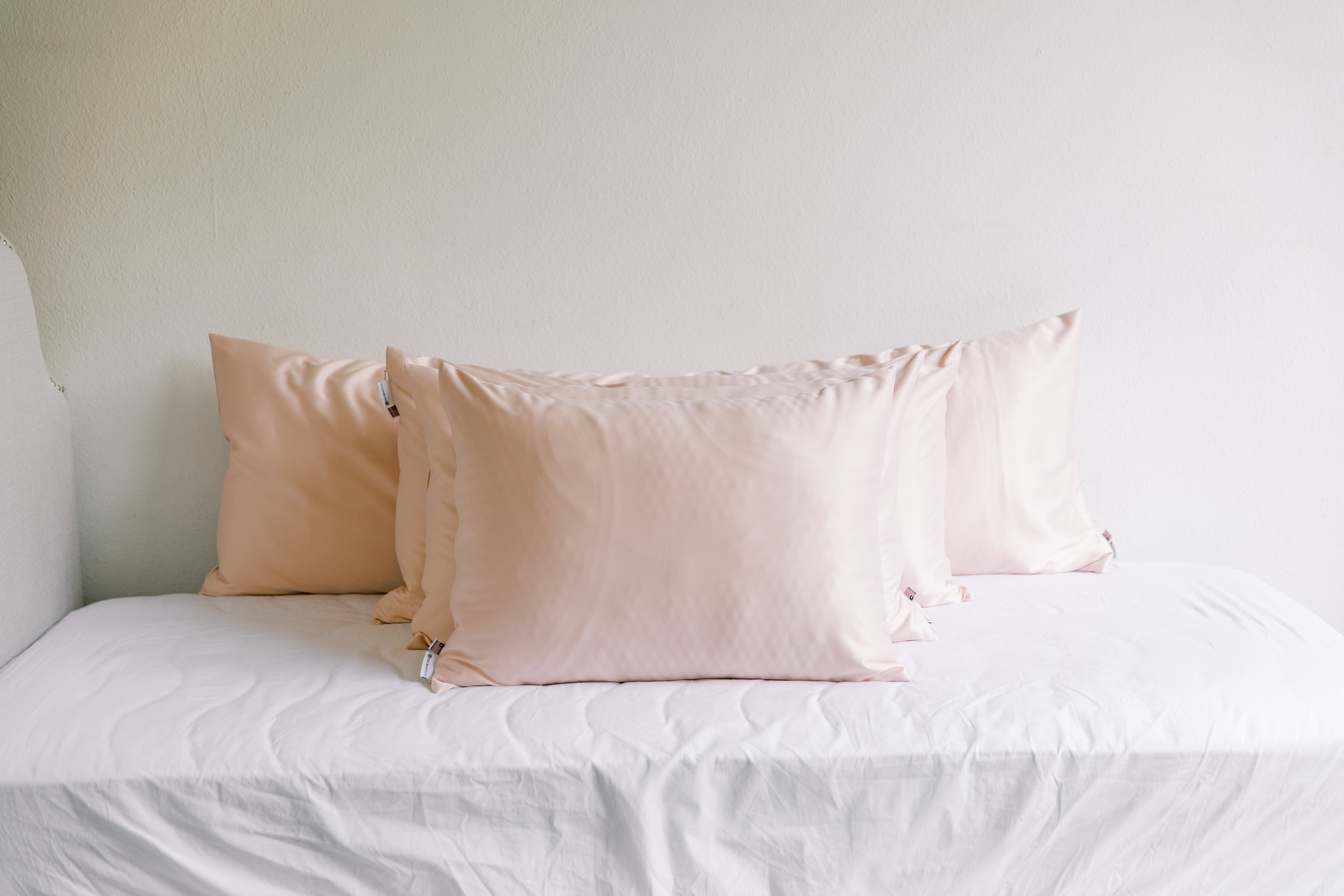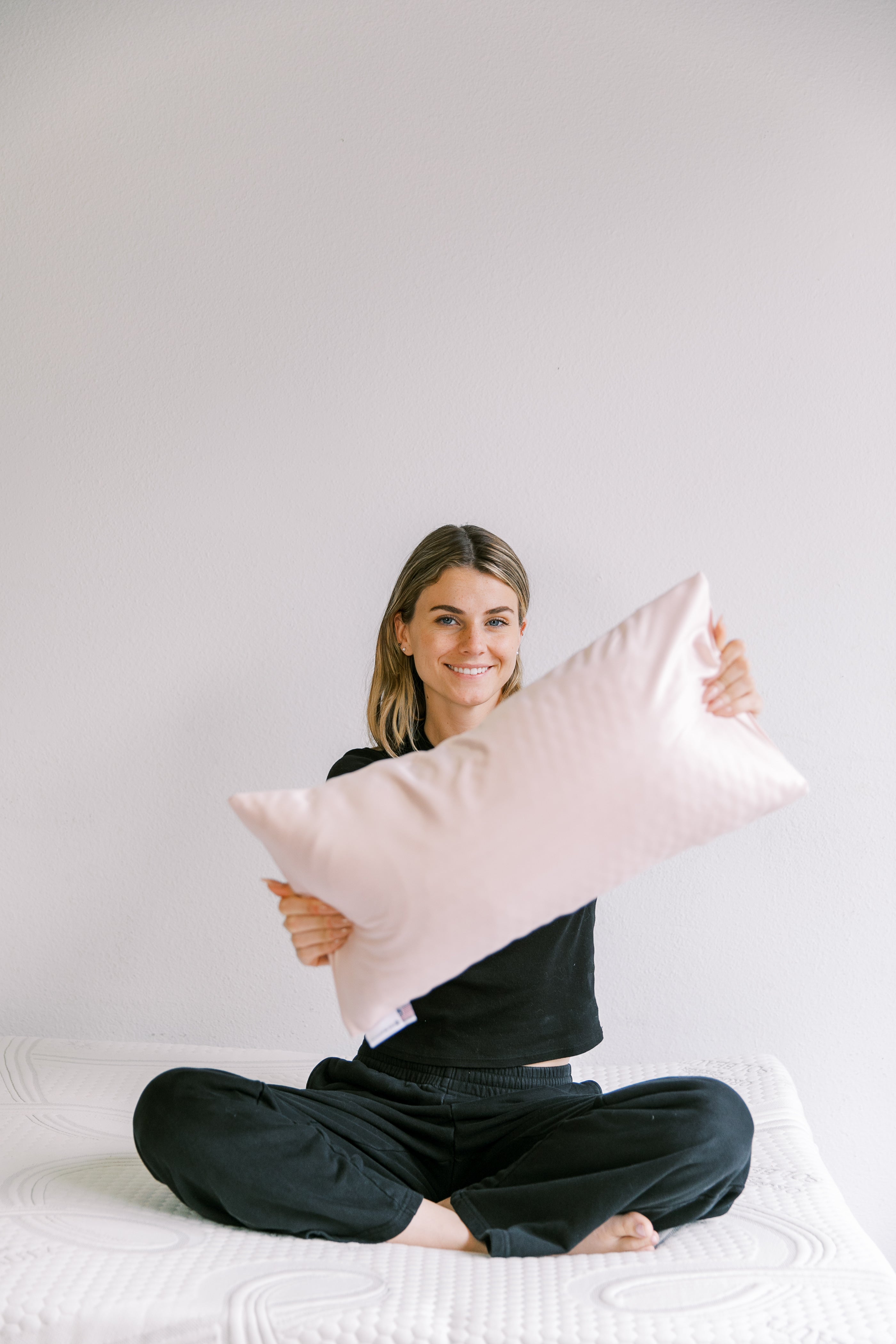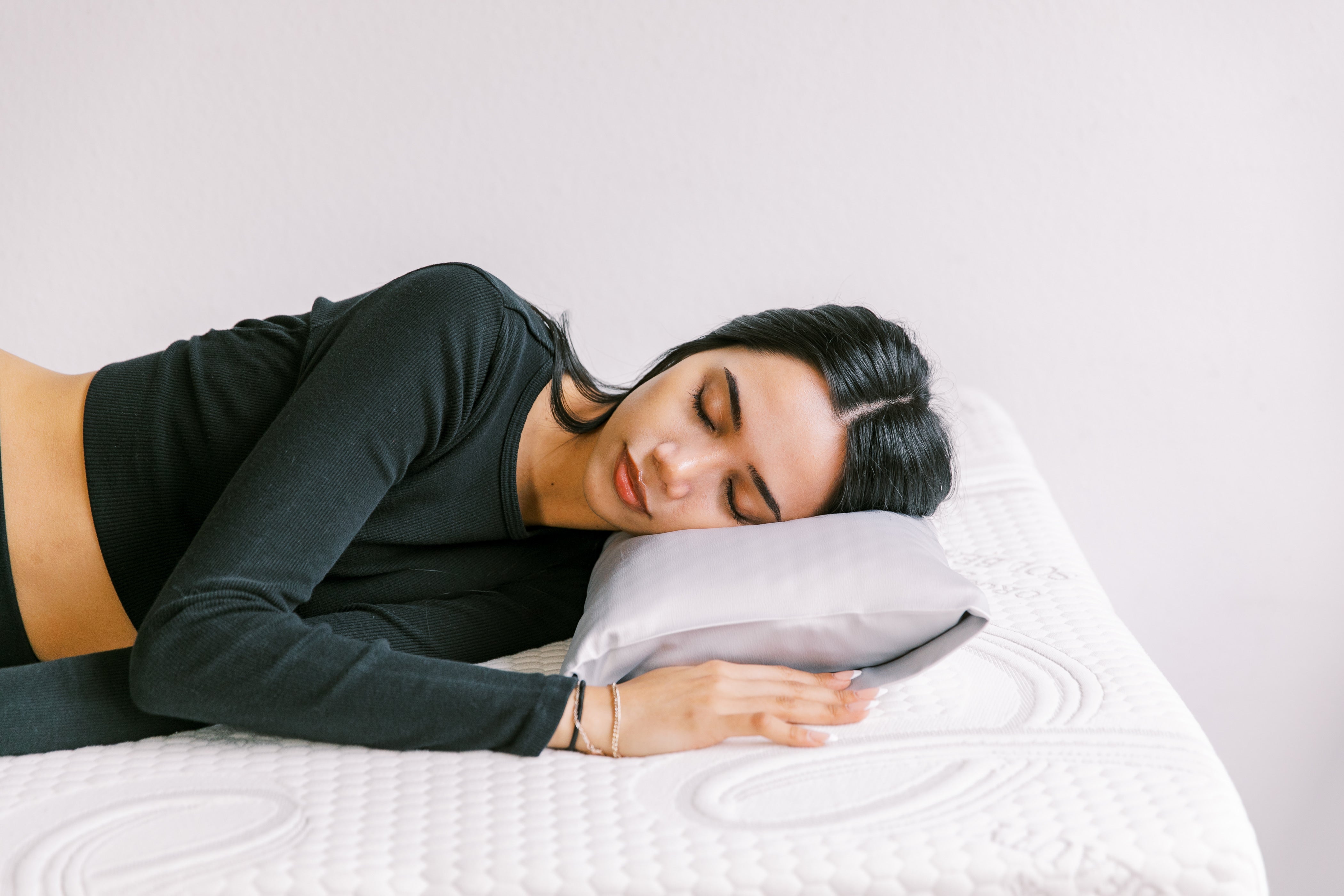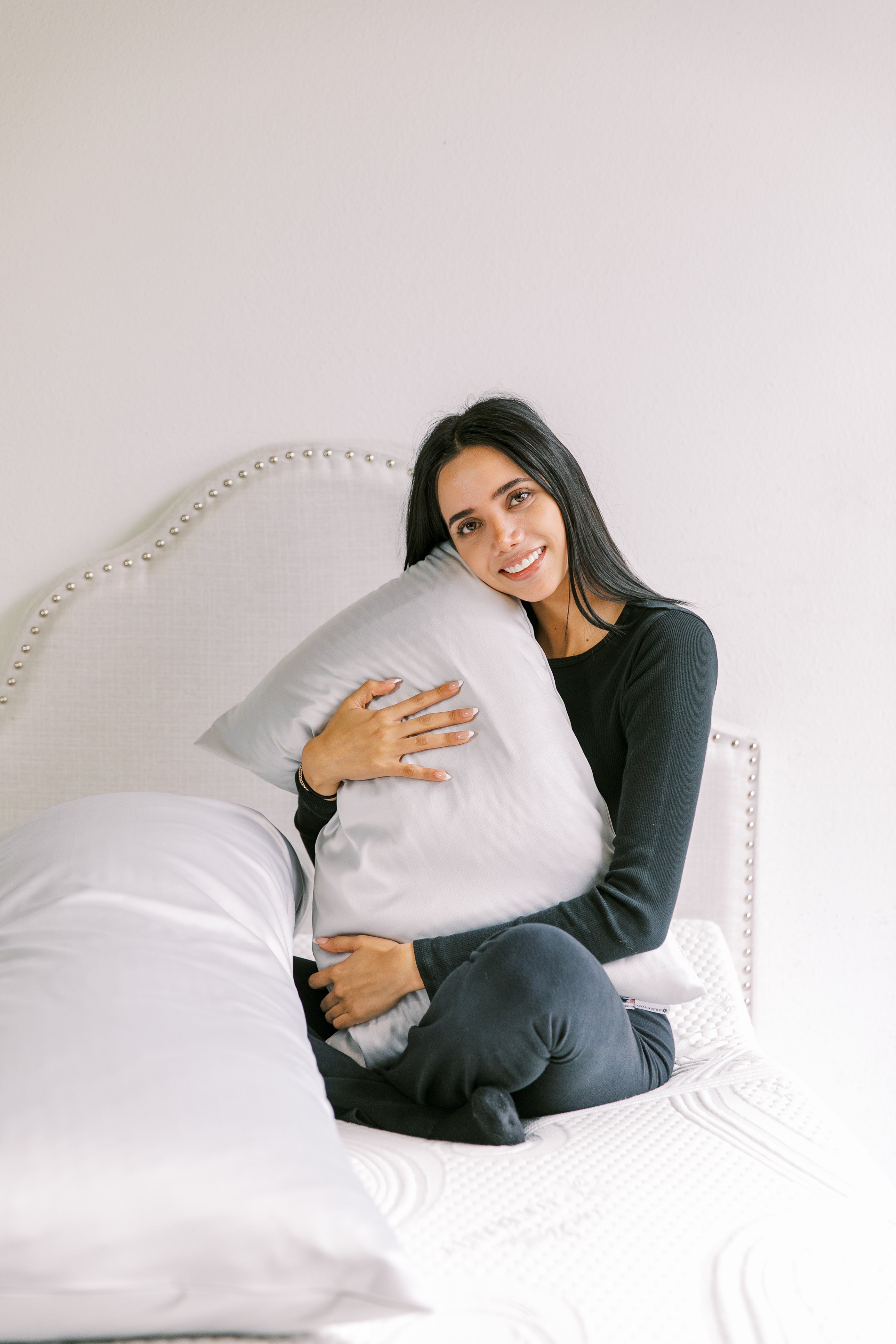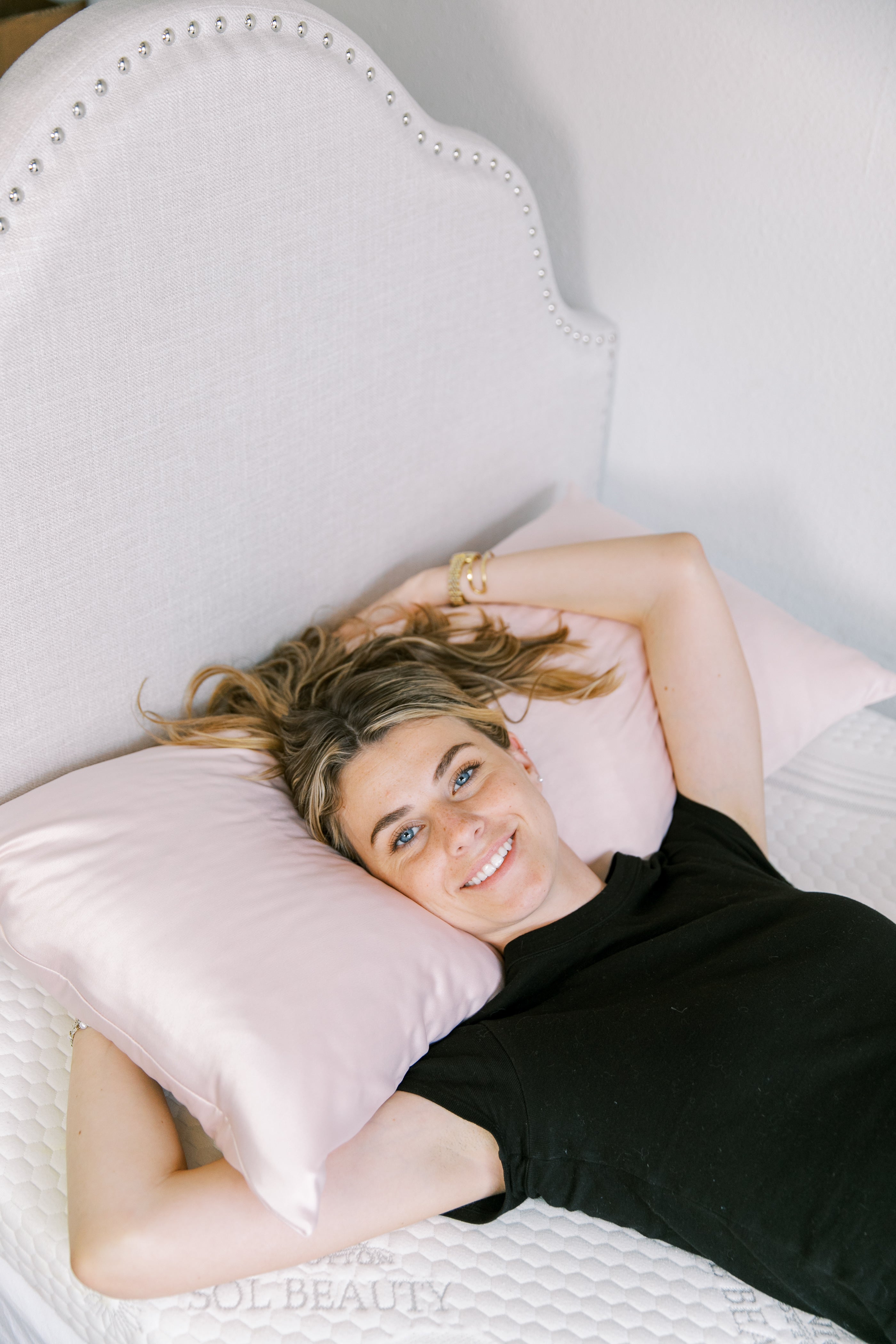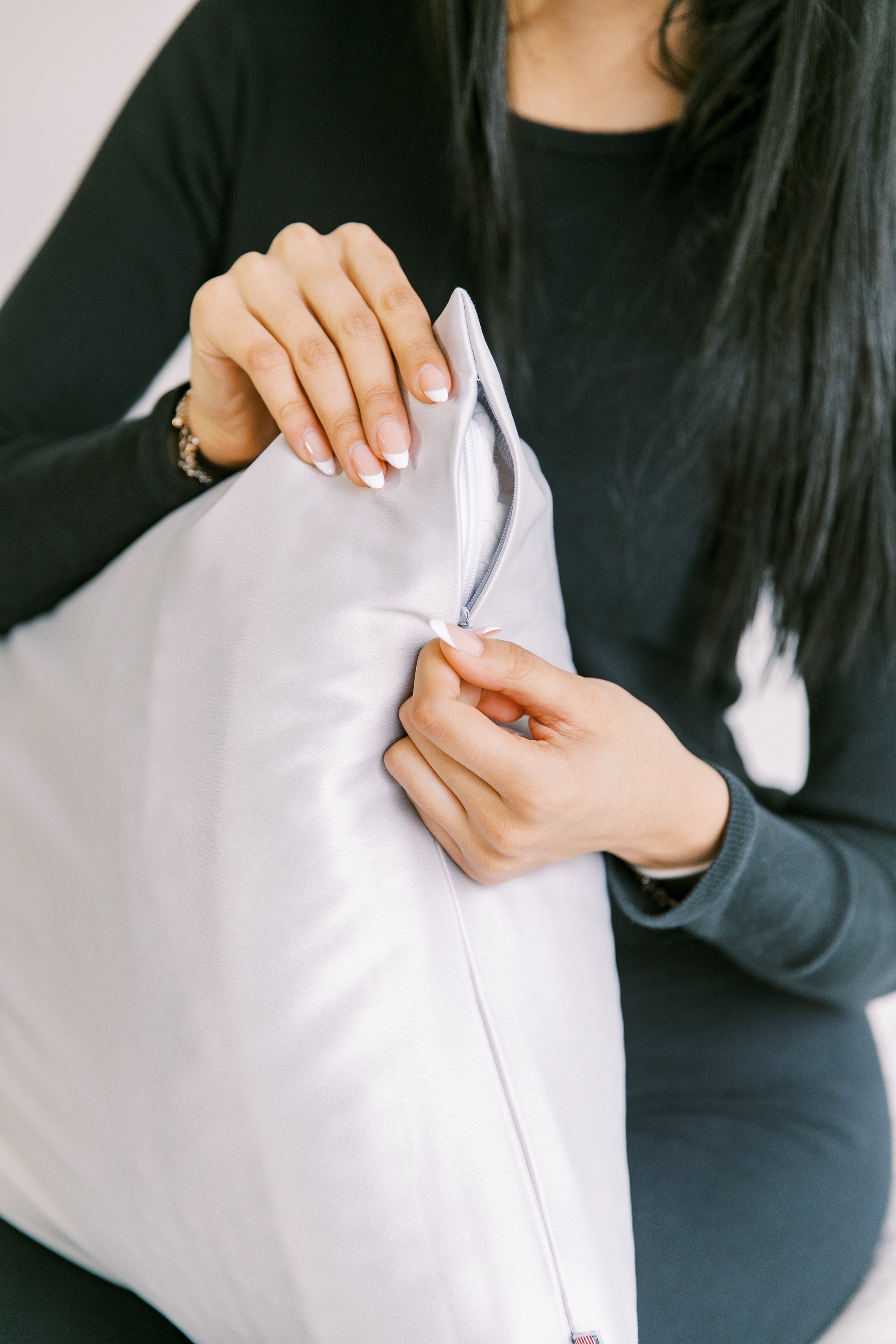 Charmeuse-satin Pillowcase
---
Our unique blend of charmeuse and satin creates a soft, silky, and durable pillowcase.
Benefits of our Charmeuse-satin Pillowcase: 
Prevents hair damage
Supports healthy skin
Frizz free hair and no facial breakouts 
Keeps you cool while you sleep 
Skincare products won't be absorbed into the pillowcase, unlike cotton
Includes a YKK zipper for ensured quality and functionality 
Sizes: Mini (
11″ x 22″),
Standard (20''x25''), Queen (20''x29''), King (20''x36''), Body (x).
Our Charmeuse-satin Pillowcases are proudly made in the USA

Why does this matter? 
Supports the American economy 
Creates ethical manufacturing and working standards for our employees 
Guaranteed high quality of goods 
Faster delivery 
Better for the environment through lower carbon emissions