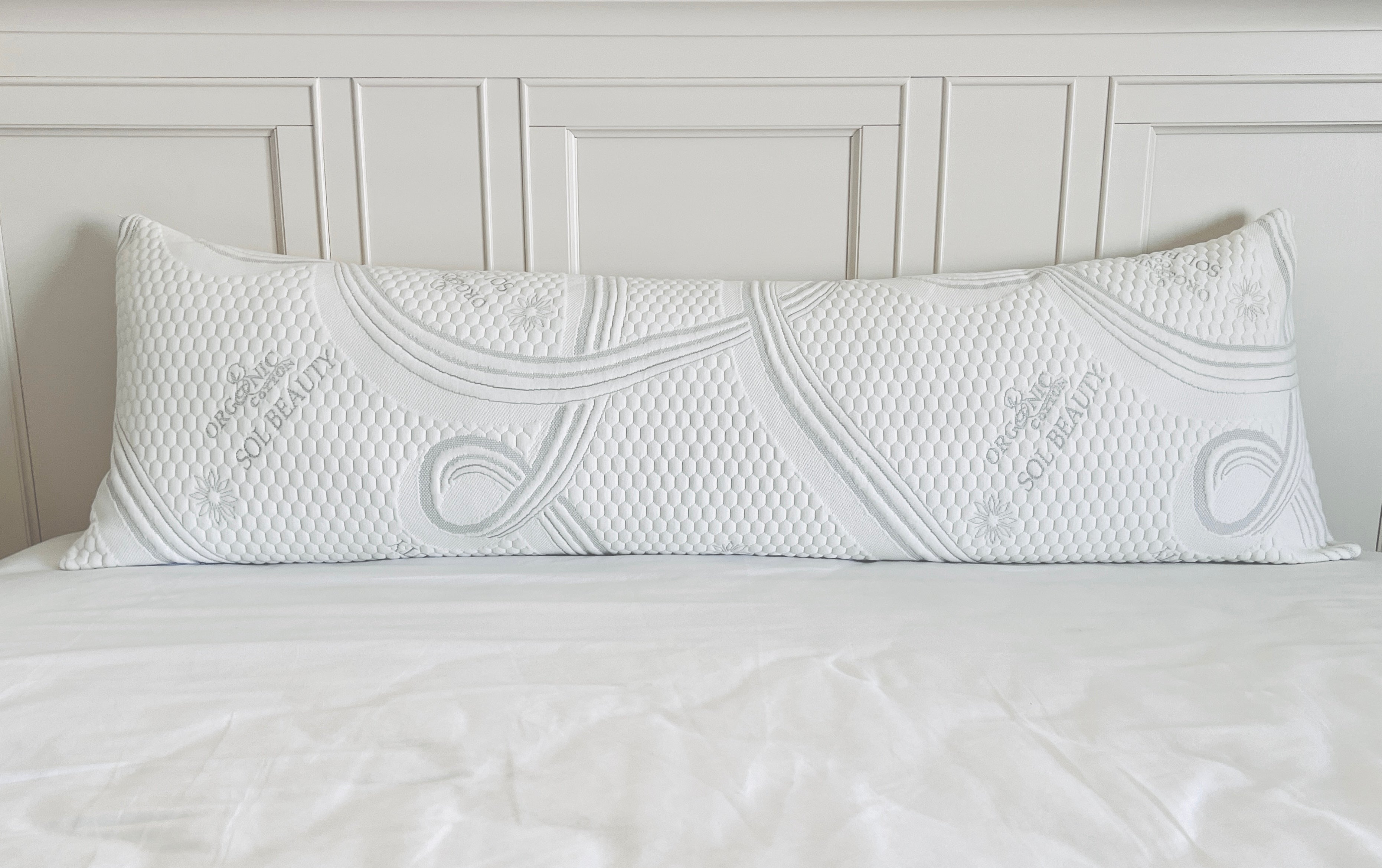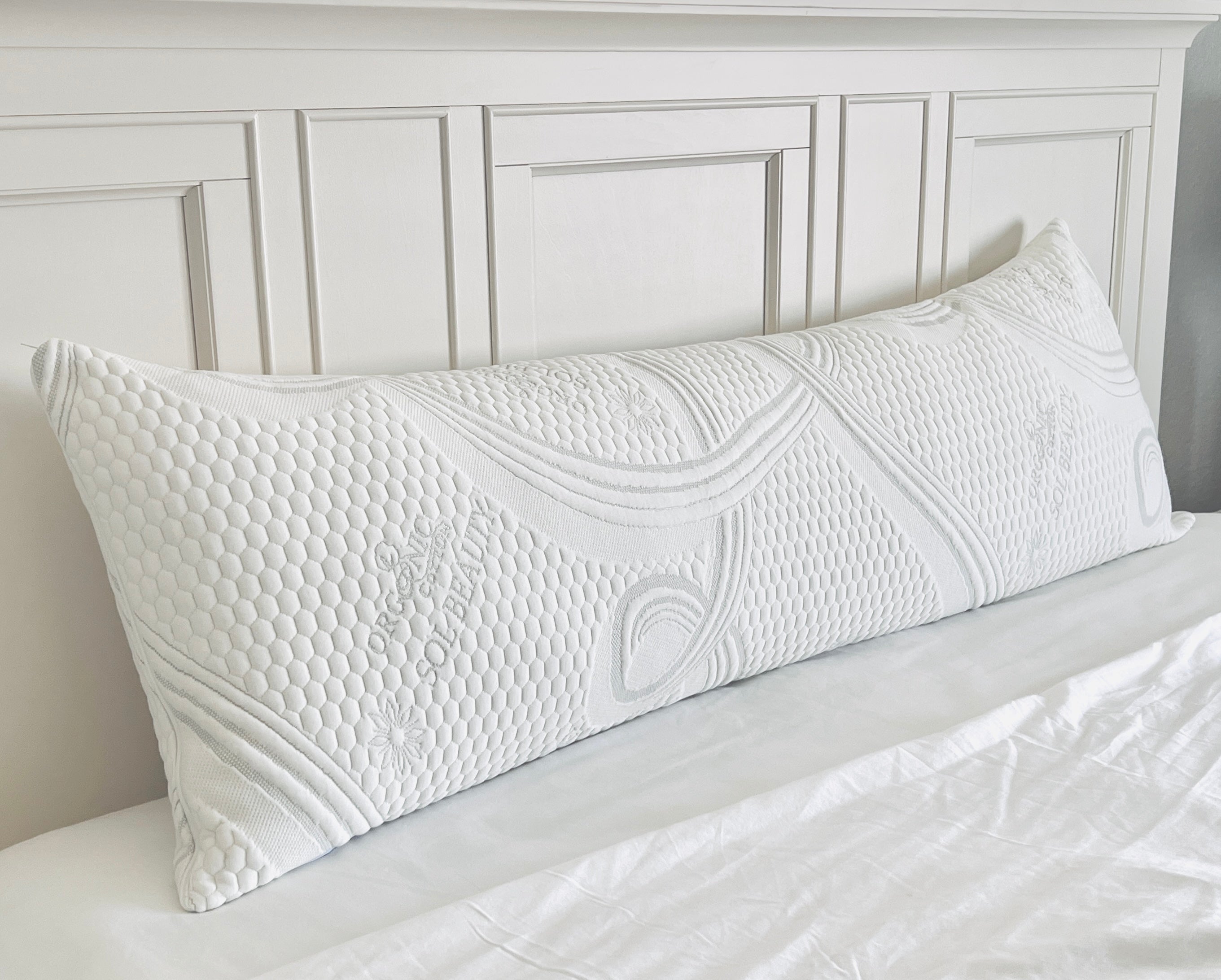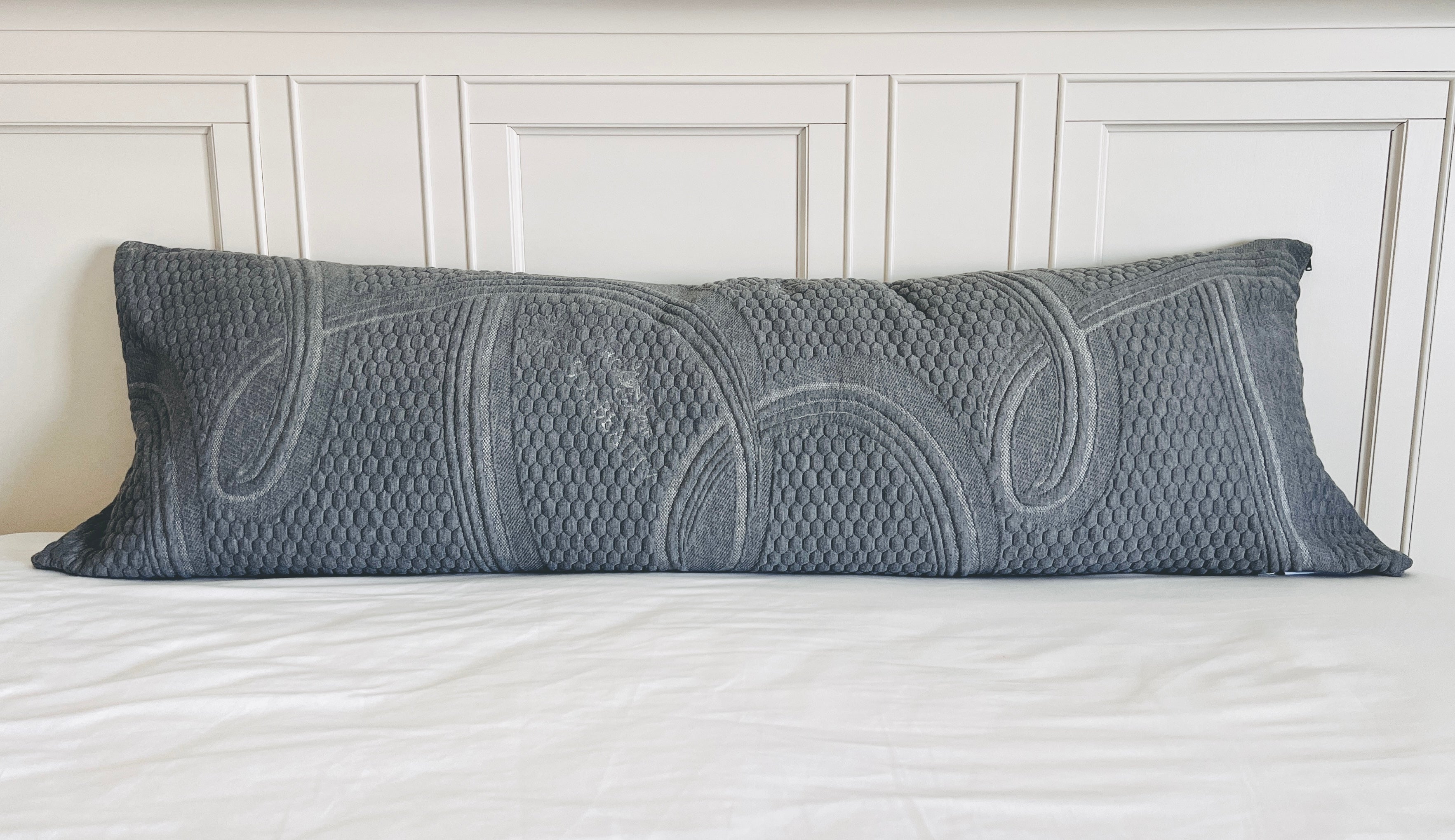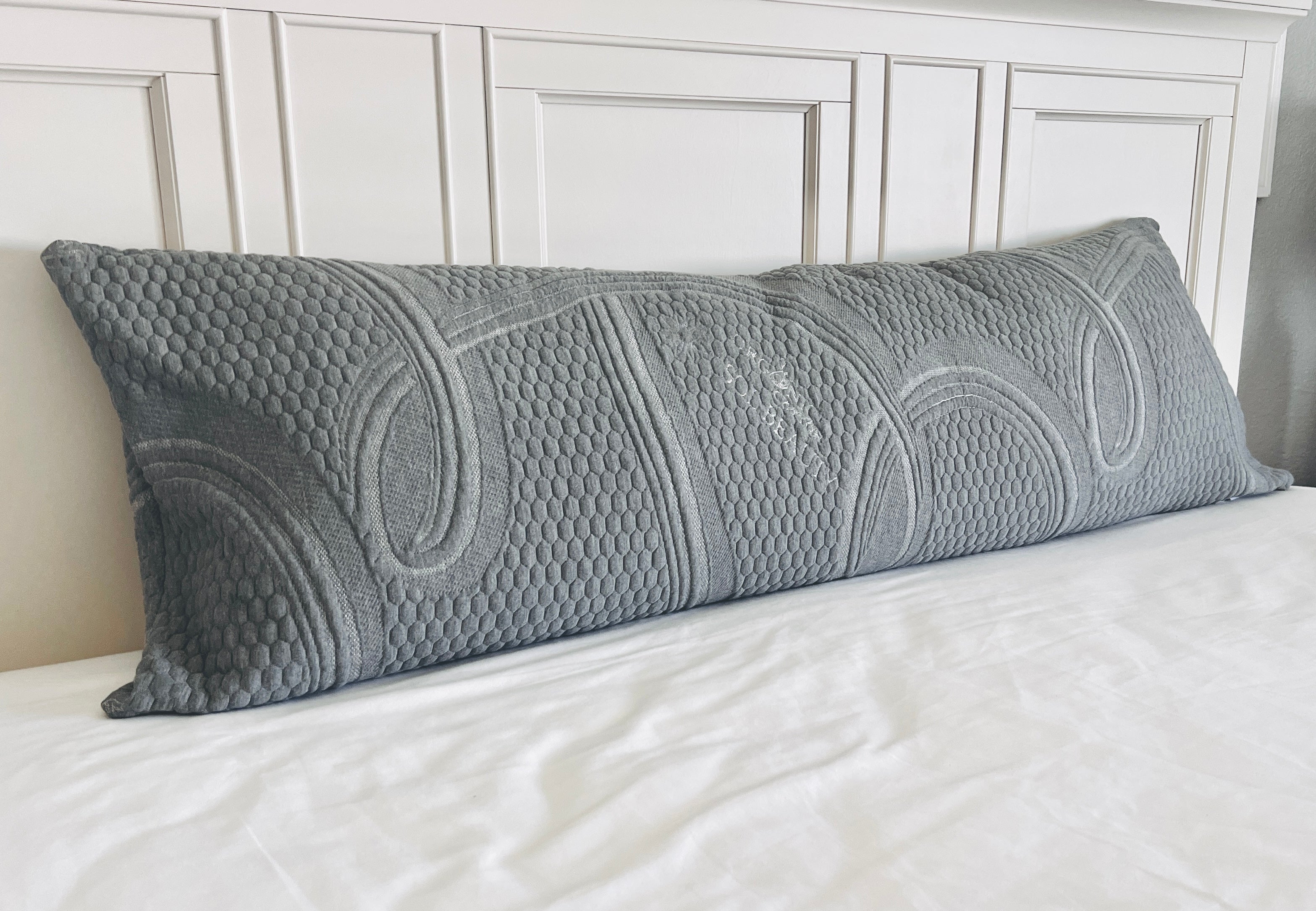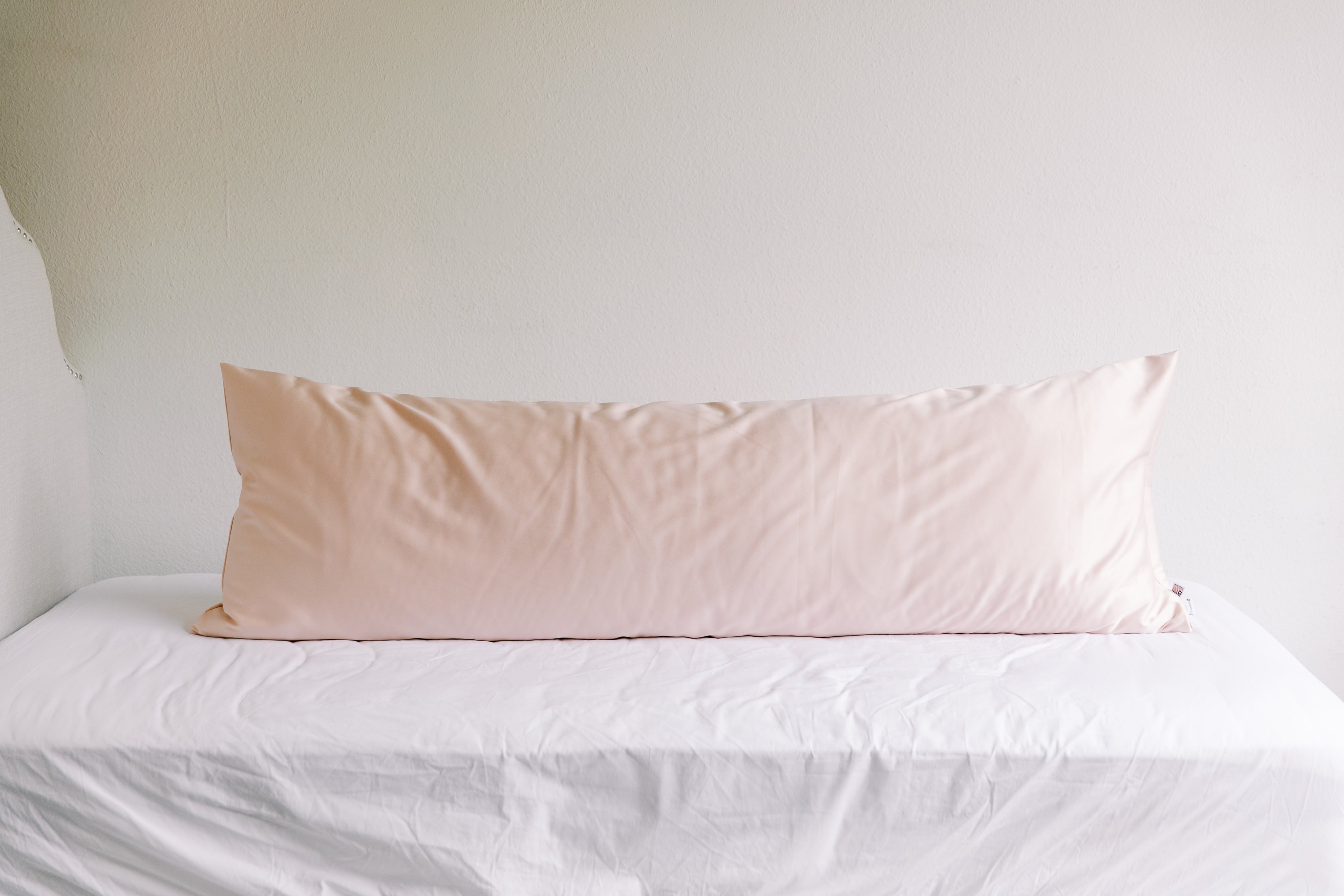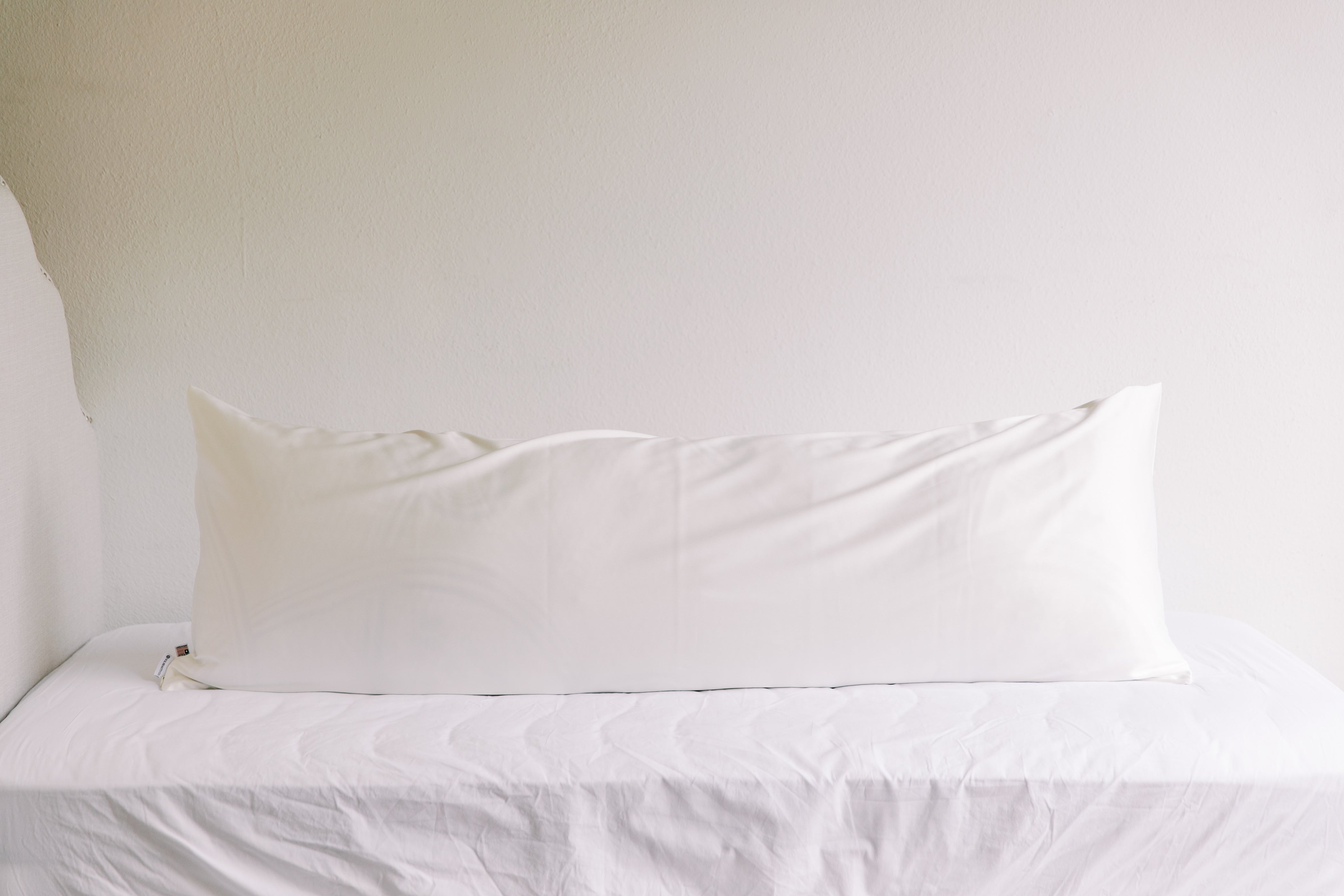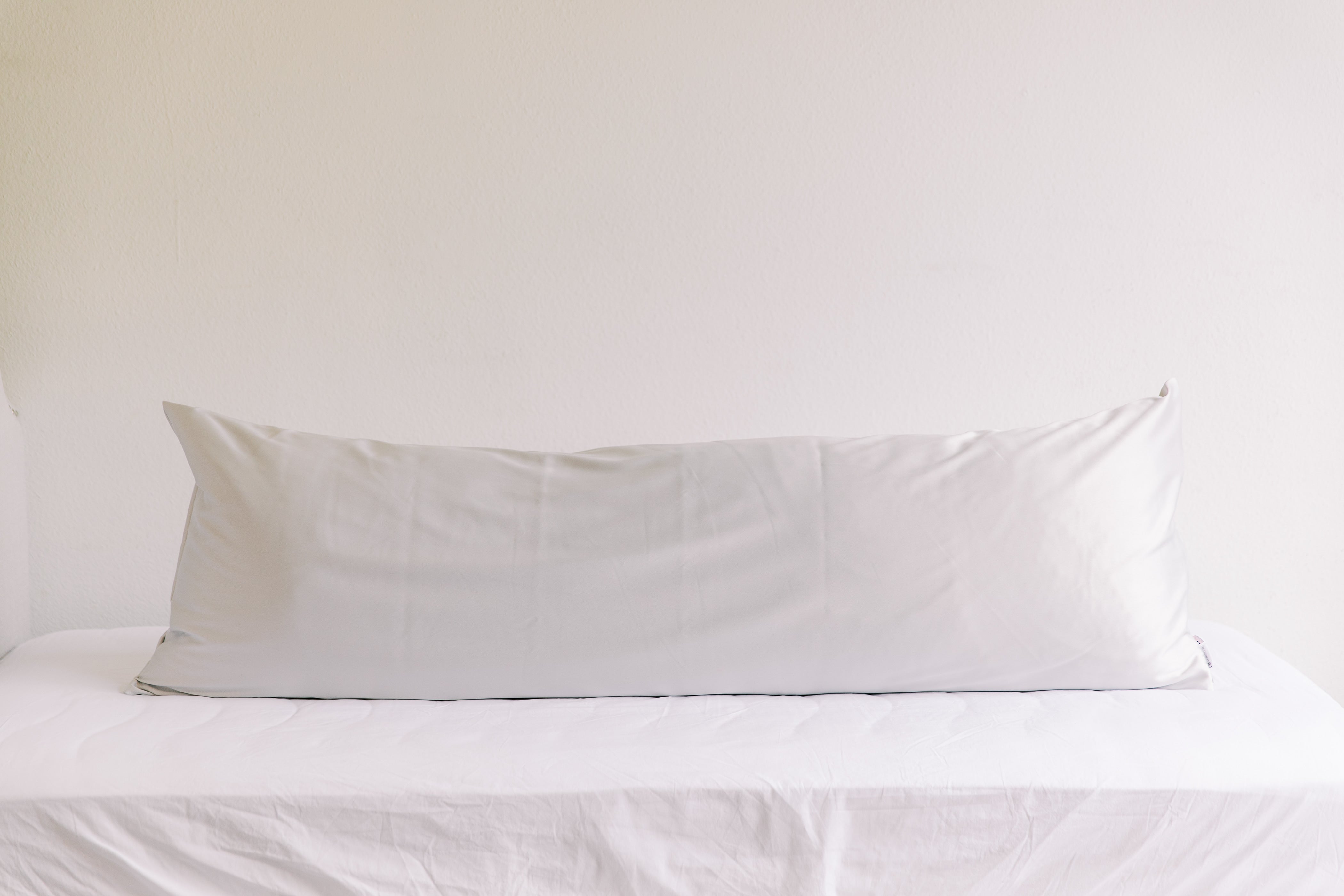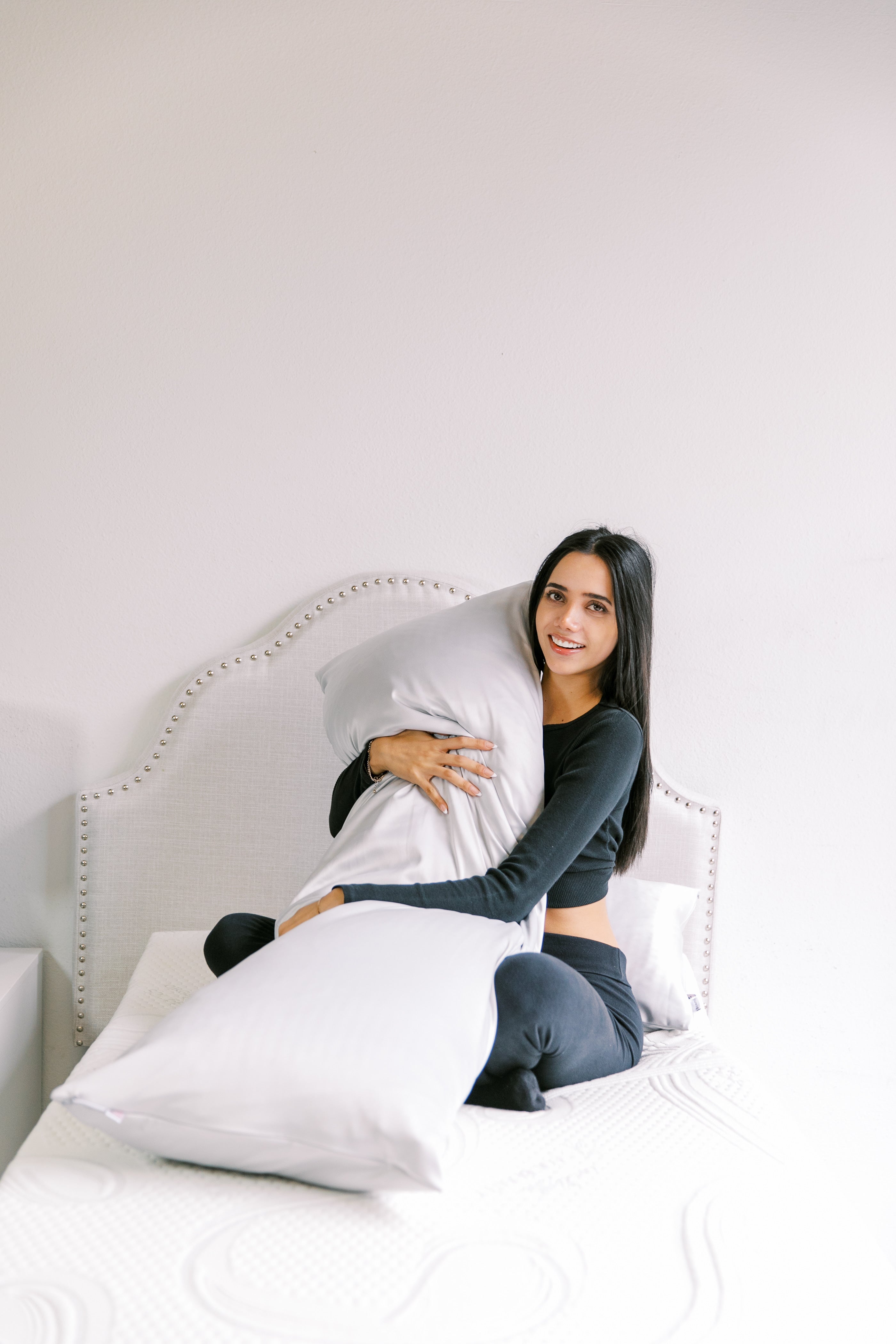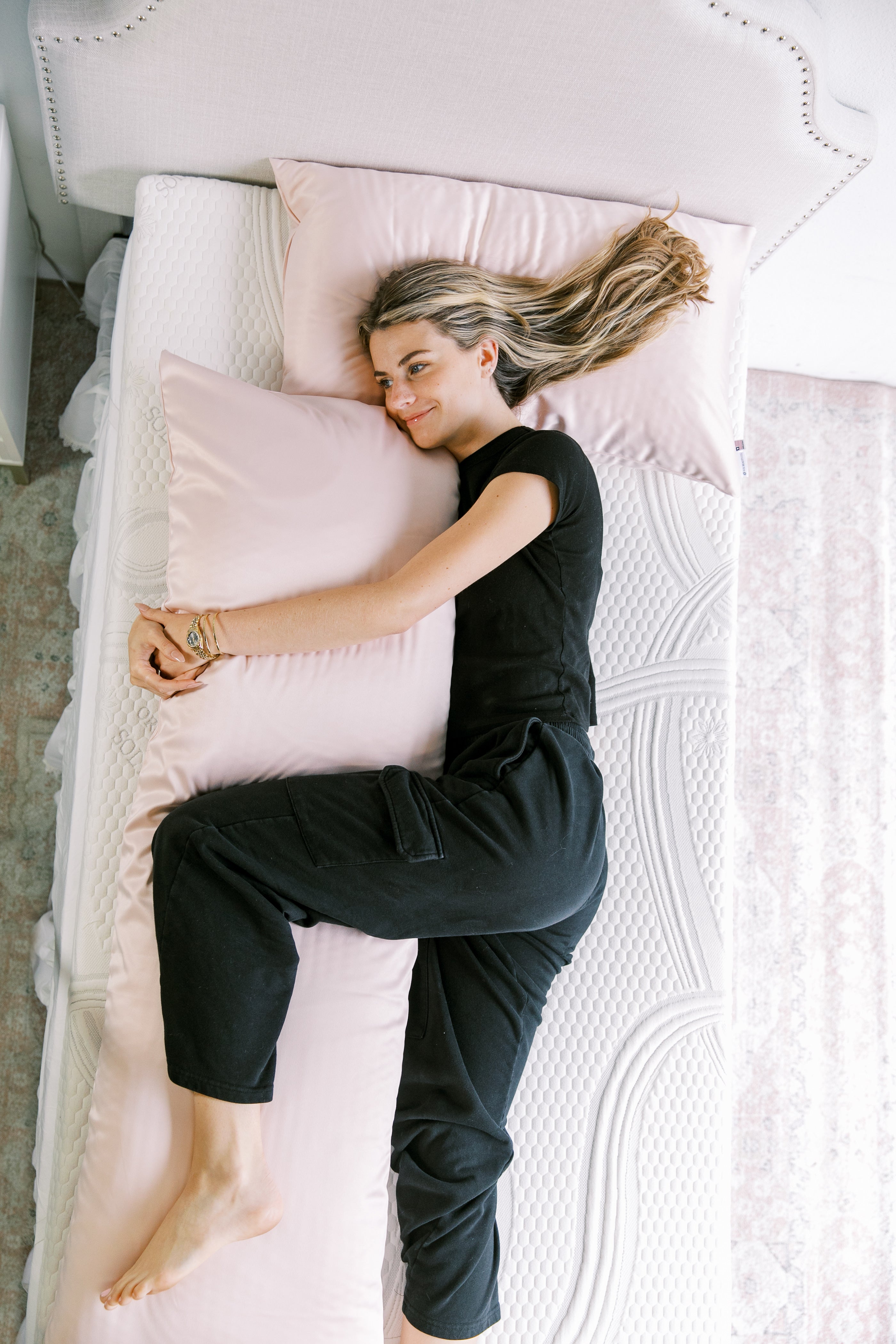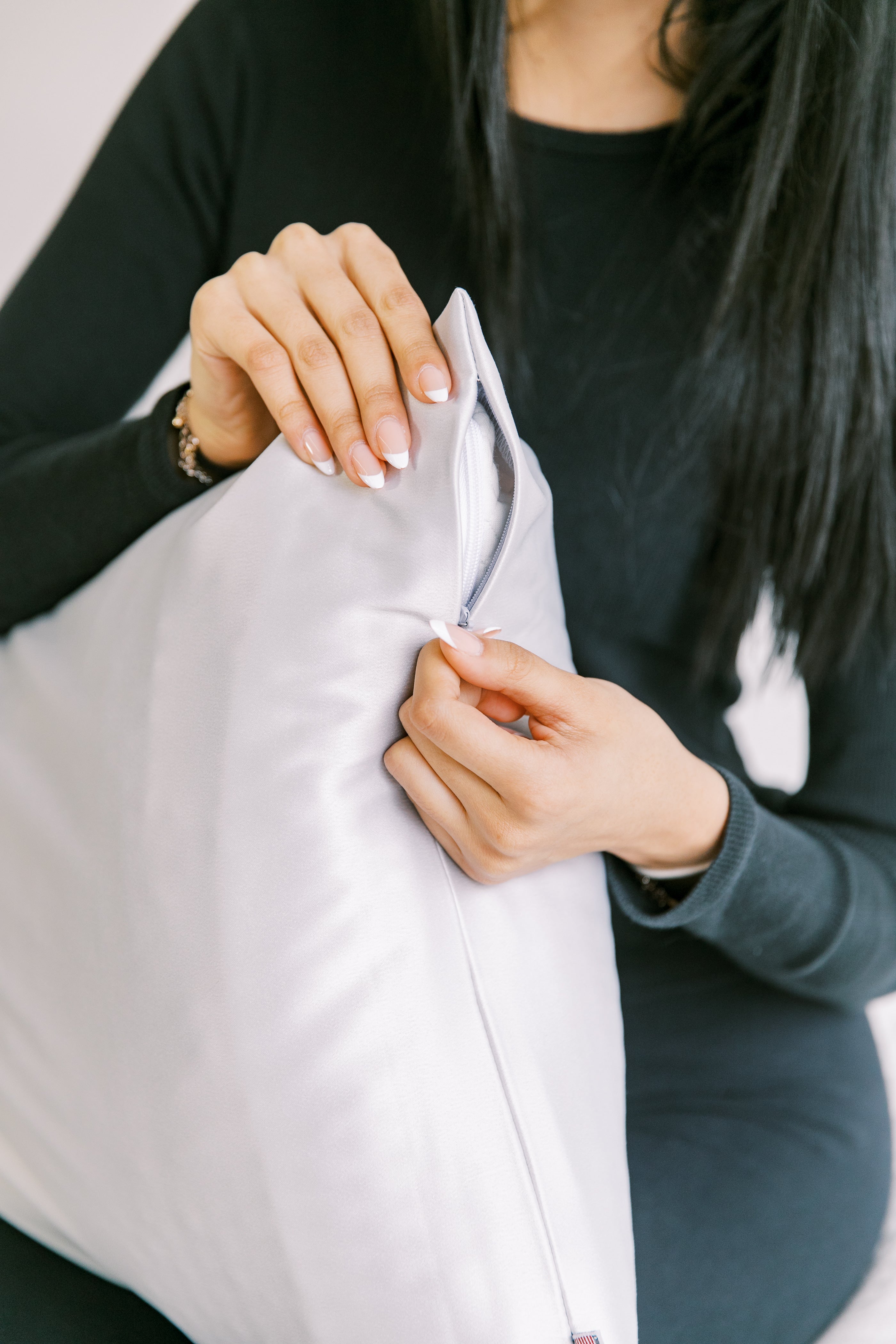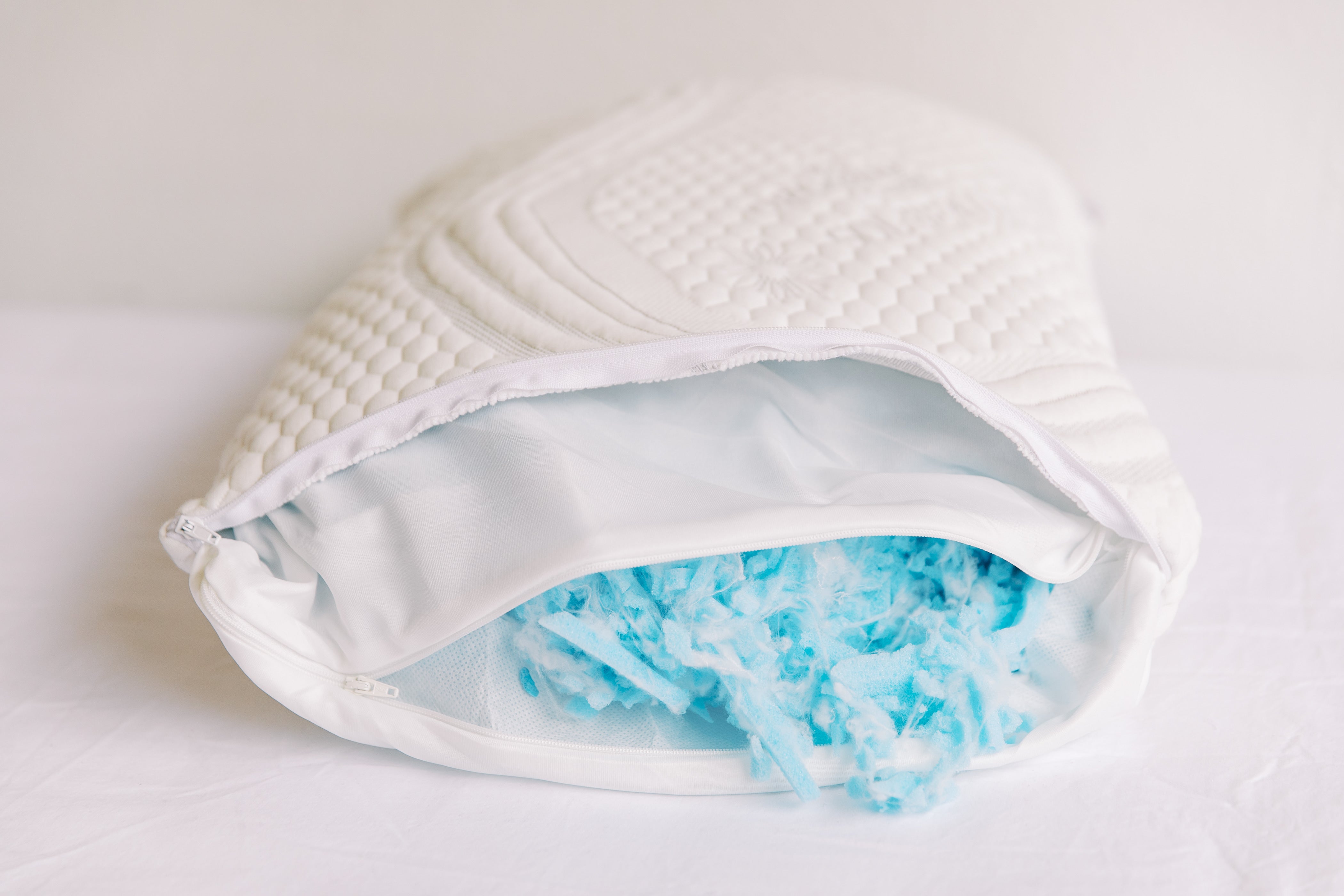 Body Pillow
---
Side sleepers looking for better sleep, this one is for you! 
Our Body Pillow:
Filled with our premium shredded gel memory foam and MicroFiber.
Offers excellent hip and back support that conforms to your body's sleeping position throughout your sleep.
Has special formulated gel that keeps your body cool and supported
Pairs perfectly with one of our charmeuse-satin pillowcases

Exterior cover is made with an organic cotton blend fabric

Cover is removable and machine wash safe
Our Body Pillow is proudly made in the USA

Why does this matter? 
Supports the American economy 
Creates ethical manufacturing and working standards for our employees 
Guaranteed high quality of goods 
Faster delivery 
Better for the environment through lower carbon emissions